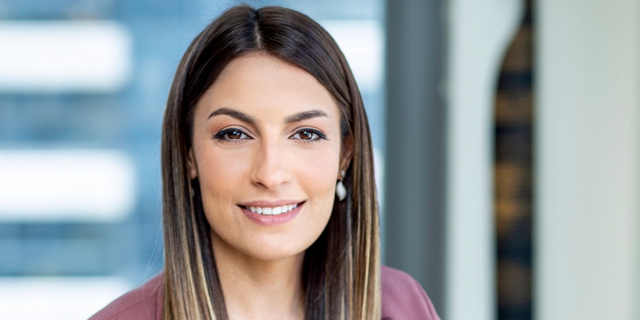 Opinion
Better, Faster, Stronger: Israel's tech ecosystem is only getting going
I believe 2020 has marked a new era in the maturity of the Israeli ecosystem and the increasing trend in Israeli companies going public, something that we will probably see this year
Sharin Fisher
|
14:39 07.01.2021
The shock has passed. We are evaluating and making deals remotely, and a Covid-19 vaccine seems to be just around the corner. That obviously makes me think a lot about the trends we've been seeing during the pandemic and how the tech ecosystem has evolved.
When the pandemic first arrived, many seasoned investors tried to predict how the tech world would react to the crisis based on their past experience: some said the valuation of startups would decrease, and that investors would deploy less capital due to the uncertainty. Surprisingly, the opposite occurred, and some will argue it was one of the best years for the global tech industry due to the acceleration of digital transformation in enterprises.
The good news is that we are seeing more and more Israeli startups that are trying to solve big problems related to larger trends rather than developing niche products/features for quick and small acquisitions.
The Israeli ecosystem has matured a decade during Covid-19 We can say a lot about 2020 and how Covid-19 has caused economic downturns, but what will also be remembered is the record-breaking number of startups that reached unicorn status during the year. In 2020 alone, Israel has produced 15 new unicorns, one of the highest numbers of unicorns of any country. (Just for the sake of comparison: Israel had 15, the U.S 35, the UK 5, and China 5.) There are more than 40 private Israeli companies that raised more than $100M, are generating more than $20M in revenue, and are positioned well for going public or mega acquisitions. I believe 2020 has marked a new era in the maturity of the Israeli ecosystem and the increasing trend in Israeli companies going public, something that we will probably see this year in a much higher volume. The strong startups are getting stronger As I discussed in the previous section, the Israeli ecosystem has matured significantly. The result of that is a quite large group of "second-timers": entrepreneurs who sold their first company to Microsoft, Cisco, IBM, and others, and execs/first employees in successful unicorns who left to start their own companies. This group has been attracting many investors and capital and has brought valuations to new highs. In contrast to those, many startups that don't share the same pedigree of founders, or startups at the series A/B stage with nice growth but a smaller vision  -  and not part of a trend specifically accelerated by Covid-19  -  will find it difficult to raise capital. This situation will widen the already broad gap between the top-tier startups and the rest, and will cause some miscorrelation in terms of acceptable traction which investors would like to see at a certain stage vs the round being raised. As part of the above trend, I believe we will see huge rounds and preemptive deals more often for those who are second-timers, whereas the rest will need to invest more time in building relationships with potential investors prior to starting the fundraising process in order to successfully raise follow-on capital. More working out of Israel A question that I get a lot is around Israeli startups relocating to the U.S. As investors, we usually expect startups to relocate to the U.S pretty early on to be close to their customers, as many Israeli startups target the U.S as their main market. The pandemic has created a situation where companies have to sell their product/service remotely, and as a result of that, the physical location has become less important/relevant. In the short term, I believe more Israeli founders will remain and work out of Israel. In the long run, there's a high probability that founders who can keep the same sales efficiency remotely will continue to work out of Israel, especially when taking into account the advantages (e.g., lower cost of living compared to other places like New York City or San Francisco). While Israel is well-known for its technology talent, and Israeli startups usually hire Israeli technological execs (CTO, VP R&D, etc.), having more management teams working out of Israel will lead to hiring also more business execs based in Israel, especially in enterprise sales, at both junior and senior levels. In the long run, I believe this trend will create a new group of world-class business leaders from Israel with experience in building a strong GTM. Just the start of an Israeli tech boom While being the most devastating year in recent history for people worldwide, 2020 was also one of the most successful years for the Israeli tech ecosystem and the public market for tech. I believe 2021 will be a year to remember for the Israeli tech industry, and what we experienced in 2020 will only be the beginning of the tech boom. The bar will be set higher, and the quality of the Israeli companies will increase. We have probably just entered the best time to be in the tech industry, from both sides of the table — founders and investors.
Sharin Fisher is a Partner at Fort Ross Ventures.