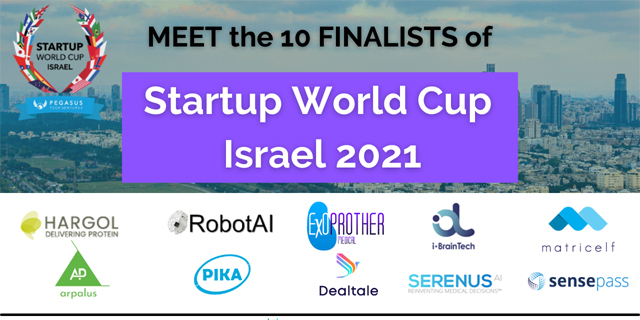 Matricelf, the maker of 3D printed heart, named regional winner of the Startup World Cup
The medical startup will compete against 60 other countries in Silicon Valley at the end of the year
James Spiro
|
12:19 13.01.2021
Matricelf, a personalized platform for autologous regenerative medicine, has been declared the local winner of the Startup World Cup. The event, which is organized by Pegasus Tech Ventures and managed locally in Israel by consulting and event agency Tech It Forward, will welcome all 60 finalists at an in-person event in Silicon Valley in November.
The company has developed a platform to create 3D printouts of otological implants of tissues and organs. Its technology has been used to print 3D artificial hearts and the company is developing motor implants for patients with spinal cord injuries, expected to reach the experimentation stage in 2023. In December, the company was also the winner of Calcalist's Startup+ competition.
i-BrainTech has developed an AI-powered brain training solution and Hargol FoodTech grows large quantities of grasshoppers for an alternative resource for protein.
All 10 finalists will receive a book on entrepreneurship from Pegasus Tech Ventures and its Partner, Bill Reichert.
The regional competition included seven judges from VCs, investment houses, and law firms who interviewed 58 companies. In total, 100 applicants applied in an attempt to be crowned Israel's Startup champion. The final will see Israel compete against other finalists from all over the world including Canada, Spain, Brazil, and the U.S. and the winner will receive a $1 million investment from Pegasus Tech Ventures.