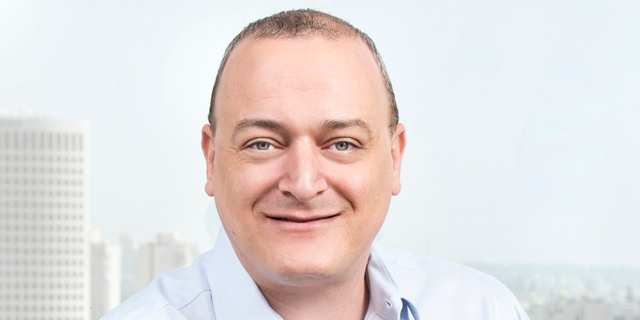 Employer Branding
Verbit: Our "family" shares the core value of helping others
For the transcription and captioning solution, its employees are united by the thrill of helping people from a variety of institutions
"Our brand succeeds because we're a family of employees who share one vision based on exciting goals and core values," said Ariel Utnik, Chief Revenue Officer & GM of Verbit. "Together with our HR team, we've created award-winning competitions via Linkedin, including referral bonuses for employees and flexible work hours."
It can be difficult for B2B companies to attract top talent when their solution isn't overtly clear to everyday consumers. However, Verbit's market reach has the potential to be large: helping academic organizations, legal institutions, media channels with their transcription services.
General info and company details:
Verbit is the leading interactive transcription and captioning solution. Verbit's in-house, AI-based technology can transform both live and recorded video and audio into 99% accurate captions and transcripts for the higher education, legal, media, and enterprise industries. The combination of Verbit's in-house ASR (Automated Speech Recognition) technology with human transcribers provides a competitive advantage and quick turnaround times. This hybrid model provides high-quality, word-for-word, interactive, collaborative transcripts, and captions in customizable templates. Verbit offers accuracy, scale, and customization that professionals and students depend on for ADA, FCC, and privacy compliance. Users are provided with domain expertise, top technology, 24/7 support, and a tailor-made solution for individual customer needs. As a result, businesses, legal agencies, and universities can increase operational capacity, provide accessibility, and serve more clients and students. The Verbit 'family' is made up of 120+ employees based in Tel Aviv, New York City, and Kyiv. The team is global, made up of experienced professionals from the U.S, Brazil, Spain, Chile, the UK, France, and more. Verbit offers top customer success and service to more than 400 enterprise-grade customers from the legal, education, media, and enterprise industries. These customers include the likes of Harvard University, Stanford University, Coursera, and the national court. There are many different use cases for Verbit's technology. In the higher-ed setting, faculty are charged with providing accessible materials, such as captions on videos and audio, to help students navigate disabilities. These tools are benefitting and engaging all students more effectively as additional visual aids. In legal, court reporters and legal agencies are using these digital tools to take on more work to help justice be served more efficiently. In the enterprise setting, Verbit can benefit all business leaders by hosting virtual meetings and town halls with their teams or clients. Challenges brought on by Covid-19:
Verbit continues to be well-positioned to handle the evolving needs of our customers and the changes presented by the pandemic. The majority of our university and business customers moved to remote and distance learning, and we've been able to support them with this transition. Our dedicated team worked tirelessly and harder to support the legal space as well with the move to remote proceedings and digital depositions. The company offers employees flexibility, quick responses, and communication of all changes to ensure the professional teams stay connected to each other and the root of our mission during these times.
Internally, the company has conducted interactive happy hours that feature social competitions, games and virtual drinks. We've sent monthly gifts to employees and initiated a mental health program to support the workers' wellbeings during this time. As a part of remote work, the teams are meeting more frequently, using communication channels, and meeting with team leaders and management more to stay aligned and connected to business goals. During this new normal, the company has been able to foster an environment that supports employees and provides them with resilience and motivation. Business continued as usual and everyone felt the strength of one team working together toward one mutual goal.
Presenting a refined solution: Our ideal users share one goal, which is to make video and audio more accessible and engaging to all participants involved. Another goal we also share as a company is to demonstrate support to our team as they continue to work tirelessly during the uncertainty of Covid-19. Additionally, we're always in pursuit of top talent to recruit. Our brand succeeds because we're a family of employees who share one vision based on exciting goals and core values. Together with our HR team, we've created award-winning competitions via Linkedin, including referral bonuses for employees and flexible work hours. Conclusions: In the end, 2020 had a silver lining and became Verbit's best year. We were able to secure our series C round of investment, reaching $100M in funds. We saw a 400% increase in customers onboarded. We were able to triple our revenue. We also saw a vote of confidence from our customers by increasing their business with us. Finally, we were able to strengthen the Verbit brand to recruit more talented professionals to our growing 'family.'