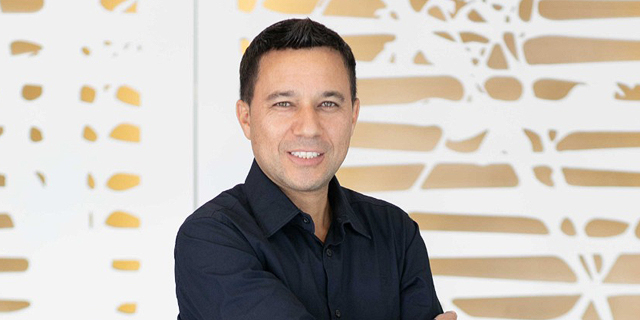 It's "Game On" for Fyber, who credits its record growth to a booming industry
App monetizing company Fyber had its most successful year ever in 2020, and expects records to keep reaching new heights as the years go on
James Spiro
|
15:13 19.01.2021
Israeli app monetization company Fyber recorded revenue of $109 million at the end of its Q4 in 2020, signaling a 145% increase compared to the same time in 2019. The impressive growth can be attributed to its management and faith, but the company always made the efforts to expand into the gaming sector - a $165 billion gamble that is starting to pay off.
"Israel is strong and confident in the gaming industry in general," explained Fyber's CEO Ziv Elul. "But it's exploding and I think we saw gaming now become a $165 billion industry, $85 billion of which was mobile gaming in 2020. I don't see many industries where you see that size."
Following Apple's announcement of upcoming privacy changes to it's iOS platform, Fyber released its new Contextual Targeting Parameters solution, which the company believes is the best way that advertisers can reach key audiences while maintaining their privacy. Some of the major parameters the company suggests are click rate, the percentage of clicks per user per placement; completion rate, the percentage of video completions per use per placement; and prior click, indicating if the ad was clicked on the previous impression. For Fyber, a lot of its success in the ad monetization arena in the last year has been how they optimized video as a form of advertisement.
"Video is similar to ads that people are used to viewing on TV," Elul told CTech when asked why video advertisements are so successful in the gaming sector. For brands who use video advertisements to appeal to gamers, TV matches the medium of where they already are, as opposed to videos that would appear on a news story or text article. What's more, Elul stressed that the advert can act as a preview of the advertised game itself, helping conversion rates. In 2020, Fyber claims that its programmatic video revenue increased tenfold, representing 30% of its entire annual business. "All of this is representing the potential and why this market is going up," Elul told CTech. "And that's why Fyber grew by 70%. I don't know many companies that grew 70 percent in gross revenues. Especially video dominated, this is where we look to going forward and where we can still grow, it's amazing" Fyber was founded in 2009 and is publicaly traded on the Frankfurt Stock Exchange. It has seven global offices in Tel Aviv, San Francisco, New York, London, Berlin, Seoul, and Beijing. Following its success, the company expects to make north of $350 million (and $70 million in net revenue) due to its strong performance in 2020 and early indicators in 2021.