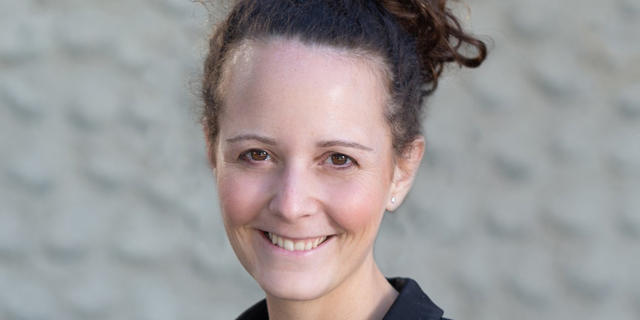 HR Post Covid
Samsung NEXT: "Full return to the office is unlikely, and that's ok"
With no end in sight, organizations around the world are accepting that Covid-19 will change company culture for years to come
Covid-19 placed many challenges on companies around the world, regardless of where they were and how they operated. For Samsung Next, which has 340 employees around the world, it appears work life will never return to normal
"A full return to work at the office is unlikely, and that's ok," said Shaked Goldstein, Head of Operations and employee happiness at Samsung NEXT TLV. What we are expecting to see is more of a hybrid model. According to Goldstein, the company will adopt a hybrid model full time in the future to accommodate both single employees and parents of young children.
We have made a significant effort to make working from home more comfortable, providing monitors and other office supplies as well as activities for the kids and care packages to remind our employees that they are appreciated and most importantly giving them the feeling that we understand the stressful and complicated situation they are in.
What interesting technological tools do you use in employee management/recruitment? While nothing can replace the experience of having a conversation with someone in the same room, we are using a number of different technologies and practices to get better outcomes. When it comes to sourcing, we are using a combination of AI-based technologies like
Eightfold AI
to seek out the best candidates, reducing the load on our team. In addition, we use the
Greenhouse
talent acquisition software for applicant tracking and optimizing our recruiting process. We are also working to take full advantage of the algorithms on social media platforms like LinkedIn and Facebook to reach our target audiences with the most relevant content to attract them. Our employee referral program is also an important element of our recruitment strategy as well. We are of course using technologies like Zoom for interviewing remotely, working to keep the process as remote as possible. Regarding employee management, we are working closely with team leaders to help them manage their teams remotely. One of the biggest challenges that we are working on is to overcome the lost non-verbal gap. When a manager is in a room chatting with an employee, they are able to pick up on cues that something might be amiss. In communicating virtually, some of these valuable indicators can be lost. We have offered managers a card game that allows them to ask indirect questions like If you could have a button that changes everything, what would you change in the past/next week? Or after this past week, what would you prefer? To be wiser? To be faster? To be nicer? The hope is that by picking up on subtexts, we can help to catch any deterioration in mental health earlier and provide effective assistance to the employee. One service that we are using to help managers is
Small Improvements
. It is a performance management system that helps us track goals and follow-ups with employees. Beyond that, we have become more reliant on many of the team management and communication tools like Slack, Zoom, and others that have become pretty standard throughout the industry. We use these tools to maintain a company culture that would otherwise be done in person like yoga classes, coffee breaks, virtual poker classes, cooking classes, weekly updates, and monthly global all-hands meetings. Celebrating birthdays, anniversaries, and other special moments for our team is even more essential for us right now since we are spread out. Strengthening the personal connection that we have with each other through celebrations and activities is a top priority for us. While we have been remote, we have pulled together a list of games that help us get to know each other better and have fun. These include games like "Never have I ever" to share our Covid-era experiences and even ran Pass the Parcel, sending a package from one employee to the other with fun activities and quizzes. We have shared this list around with our portfolio companies so that they can share in the fun. What positive and/or negative impact did the outbreak have on the human capital of the company? The field of skilled workers has undergone a seismic change in the way that we think about the necessity of proximity to the office and how we measure output. This in turn has tremendous ramifications for how we seek out talent and manage our team. From the positive side, as more organizations shift their expectations of where employees have to be located, it opens up new opportunities for us as recruiters to reach new talent who might otherwise have been less relevant because of where they live.
In our field, we expect our team to meet their goals. However, these goals are not measured in the number of hours spent at the office but in the impact that they have on the company's mission. Accomplishing these goals can be done away from the central offices as work becomes more distributed, moving away from the office though not necessarily from home since home should be a separate place from work.
I would say that the challenge comes in creating good communication between managers and employees that allows them to set and check in on those goals. As noted above, we are using technology to help facilitate this transparent communication, as well as working more directly to help managers develop best practices. What are the two major challenges you are coping with these days? As a global company with offices in Israel, we have to balance between meeting the global corporate demands on office rules while enabling some flexibility to address our local team's needs. For example, all our offices around the globe are closed and that is the general decision our management has reached. We have to explain to them why it is still important for us to keep the local office open as long as the government regulations allow it. The second challenge has been around addressing the needs of our diverse team. Everyone working at Samsung Next has their own individual set of personal challenges and needs. It is our responsibility to help them as best we can. We know that a person with children will need different kinds of support than a person who lives alone. Perhaps the parent needs to adjust their "work" hours to get more done at night while the single employee might appreciate someone checking in on them a little more often. No two people are alike, so managing their mental health concerns means taking their individual life situations into account when seeking out strategies. Are you actively recruiting? If so, what is the process and where can the applicants find you? We are always on the lookout for top tier talent to join us. Along with the recruiting tools that I outlined above, we have a virtual onboarding process in place to help welcome aboard those who cannot join the team in person. Those interested in reaching out to us can find us on
LinkedIn
and
Facebook
. Which changes forced upon you by the circumstances will stay in place after Covid-19 is over, and which are you most eager to revert back to normal? A full return to work at the office is unlikely, and that's ok. What we are expecting to see is more of a hybrid model. Most of our team has told us that they would prefer a schedule on the order of two days at home and the rest of the time at the office. This would allow them a bit more flexibility in their personal lives while still spending time in the office to strengthen their bond with the organization and build the company culture. There is definitely a sense that employees are ready to have more face time with one another when we reach the next stage. On a practical level, we are already taking steps to work with our IT department to outfit the office with better technology for video conferencing as that is likely to be a bigger component of how we work moving forward. We still have some time before we settle into the 'new normal' but there are many possibilities in the years ahead if we are ready to roll with the changes.