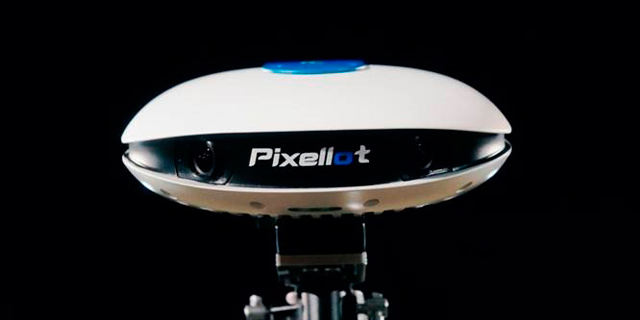 Israel's Pixellot partners with SportsEngine, an NBC company, to provide video and data solutions for young athletes
Pixellot offers athletes, coaches, and families automated and affordable video capturing solutions to track player performance
James Spiro
|
17:00 02.02.2021
Israel-based Pixellot, which provides AI-automated sports production solutions, has expanded its partnership with NBC Sports Group company SportsEngine Inc. including a new solution dedicated to young people, Pixellot YOU.
Pixellot YOU was designed based on Pixellot's solution which is already used by sports organizations and schools around the world. Its portable solution will help SportsEngine's leagues, clubs, and teams record their games via a virtual camera operator and receive automated personal highlights for each player. Coaches will also be able to use the analysis tool to help with team performance.
According to market estimates, there are 3.5 million teams and the potential annual market is worth $2.5 billion. Of that, SportsEngine currently holds one-third of the market with 1.2 million teams, making them the largest player. SportsEngine will be the first major entity to offer Pixellot YOU, and its users will receive exclusive content including tips and tricks to maximize coaching times. To date, Pixellot has logged more than one million hours of play from 40,000 live games on 10,000 fields and venues.
Pixellott was founded in 2013 by Gal Oz and Miky Tamir, and Alon Weber currently serves as its CEO. The company has raised $82.3 million according to Crunchbase, and its solution is used by broadcasters, production companies, clubs, and universities around the world. SportsEngine, an NBC Sports Group company, provides sport management software to coaches, parents, athletes, and governing bodies.
Welcome to Pixellot You from Pixellot on Vimeo.