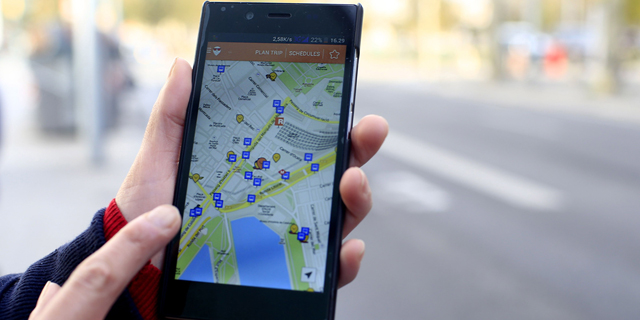 Moovit partners with Israel Railways and Carmelit to pay for train rides across the country
The Mobility-as-a-Service app was selected by the Ministry of Transport to provide trip planning and payment options for riders
James Spiro
|
13:23 28.02.2021
Starting this week, local riders will be able to pay for train services, as well as plan their routes, using Israel's mobility app, Moovit. The Ministry of Transport selected the Mobility-as-a-Service app to provide Israel Railways and Carmelit riders with easier ways to pay for their journeys.
Moovit, which has payment capabilities provided by Pango, helps eliminate the need for travel passes or 'RavKav' cards. By removing the need for additional apps or documents, Israeli travelers will be able to seamlessly experience trains and busses without the need for extra services. The app had already been in service for bus routes around the country.
Whereas payment is usually handled ahead of the journey with conventional bus passes, Moovit users will simply need to download the latest version of their existing app and scan a QR code on the side of the vehicle's car. Then, payment is determined at the end of the month based on the usage or travel distance of the user.
Moovit was founded in 2011 by Nir Erez and Roy Bick, who serve as CEO and COO respectively. It had raised a total of $131.5 million across four rounds until it was acquired by Intel for $900 million in May 2020, at the peak of the coronavirus pandemic. Today, Moovit amasses around six billion data points per day and has 950 million users in 112 countries and 45 languages.