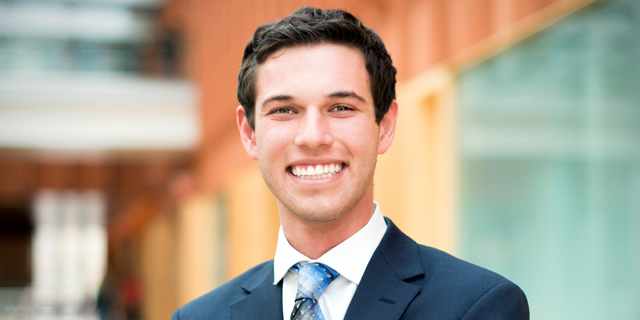 Opinion
In a hyper-competitive recruitment landscape, an international internship will give you the edge
A word of advice to college students out there: Interning abroad is a huge leap, so take the chance and follow my lead
Nathanial Rosenblum
|
09:16 17.03.2021
As a sophomore in college, I was at a crossroads in my career: should I intern with an international investment bank in Manhattan or with Deloitte in Tel Aviv? My decision changed my life's course, and I could not have been more grateful.
The opportunity to intern in Israel arose from being a member of TAMID Group, a competitive Israeli-focused business organization at the University of Michigan and 51 other college campuses, where being a chapter leader positioned me well to be accepted to the 2017 Fellowship in Tel Aviv. TAMID Group partners with Onward Israel and "
International Interns in Israel
," year after year to connect Israeli companies with motivated students, providing them with early-in-career, hands-on experience. Thinking about what would give me the best competitive edge in my career, I eventually decided the Fellowship was the best option. Looking back, it was what kick-started my career towards private equity and entrepreneurship in Los Angeles.
Nathanial Rosenblum is the Founder of Mountain South, LLC