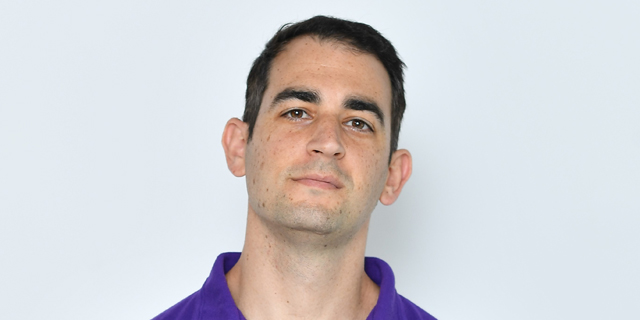 Inside VOOM's mission to be the 'Lemonade for Mobility'
Its CEO believes the mobility ecosystem is changing even faster than the insurance industry - and there's a new space to dominate
James Spiro
|
12:17 30.03.2021
On-demand platform for specialized mobility insurance, VOOM, has a plan. As drone deliveries and e-scooters become more common on our roads and in our skies, the company is setting out to fill a gap that has been created between the current insurance infrastructure and the customer needs that come with new mobility options: insurance for an on-demand and per-use basis.
"In general, the entire mobility ecosystem is changing much faster than the insurance industry," explained VOOM co-founder and CEO, Tomer Kashi. "Innovation in insurance is extremely hard, but creating new products is one of the toughest problems."
"In emerging risks like e-scooters, in most cases, the platforms themselves are covered," explained Kashi. "If the battery of the scooter catches fire and there is a big disaster, the BIRDs of the world are covered for their liability. However, in many cases, the riders are not… The reason for that is that insurance for this market is hard to obtain, it's expensive if it's the expense of the ride-sharing platform."
According to Kashi, the solution lies in embracing technology, and understanding differences in needs (ie scooter vs. motorbike, which aren't covered in the same way that cars are), thus calculating which ones require a higher cost than others. Today, the insurtech company claims to already be in the market, selling millions of dollars in premiums. Its drone branch, Skywatch, is the #1 drone insurance result on American Google searches, and Kashi expects VOOM to soon be right there next to it for e-scooters and pay-per-mile insurance - both through partners and as a direct solution. "The secret sauce is the ability to use new sorts of data to combine it with our policy admin system and create a meaningfully different product," he said. Admitting to CTech that he himself comes from a data science background and not insurance, Kashi says it doesn't matter. "I am extremely passionate about insurance because it's an extremely interdisciplinary problem. Insurance is an amazingly lagging industry, where you see the customer expectations of today and the mobility industry today, and where insurance stands, there is a huge gap. We are fortunate to try and fill this gap," he continued. VOOM is headquartered in Tel Aviv, Israel but has an office in Palo Alto and licensed insurance brokers in all 50 U.S states. It was founded by Kashi with Ori Blumenthal and Ronny Ahituv, who serve as CTO and former VP R&D.