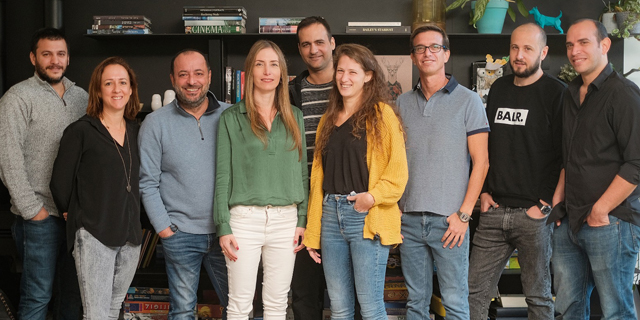 Gigantic's 'connected reality' brings claw machines arcade to your smartphone
Blending mobile apps and physical devices, Gigantic is bringing the arcade to our homes
James Spiro
|
11:59 02.05.2021
Gigantic, an Israeli company that develops mobile arcade games connected to physical counterparts, wants to change the game. Its flagship product, Clawee, is just like your typical arcade-based claw machine - except players can tap into their chance of winning a prize by connecting via an app and playing the machine via a live stream.
"Clawee is just the beginning," Gigantic's co-founder and CEO Ron Brightman told CTech. "Our vision is to make real arcade games playable through the internet. Not only mobile phones but the desktop, too."
Ahead of the visit, CTech downloaded the Clawee app to try our luck on the arcade machine from a distance. Forever skeptical of the ability to win these kinds of games in traditional circumstances, we were surprised to win a small Pikachu plush in our third attempt. Dozens of attempts over decades never resulted in a win; it was a few moments on an app that removed the skepticism.
"Skepticism creates interest," Brightman told CTech after handing over the prize. Gigantic has already shipped hundreds of thousands of prizes, ranging from small plushes to jewelry, gadgets, or toys. When prizes are shipped, it usually takes approximately one month and a one-time $4 fee to arrive at the players' doors. While the warehouse is in Israel, nothing is shipped from there directly - for that, they rely on partnerships in China and Miami, Florida. The Israel base acts only as the base for the products, with R&D employees constantly working on building new claw games, shooting games, or magnetic skill games.
"Doing software that is good enough is a huge challenge on its own," he explained. "But we also have the hardware, which makes it more complex. We also have live streaming, and we have the entire e-commerce aspect… Sourcing items, pricing them, storing them, shipping them."