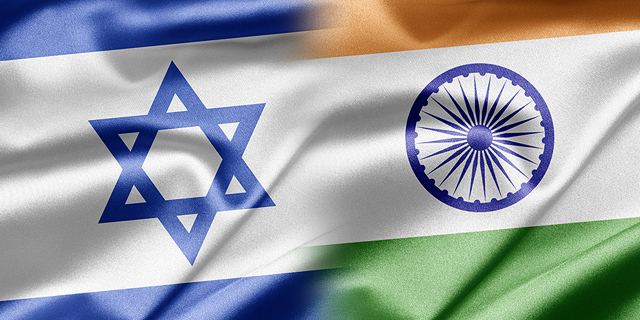 Analysis
How can Israel help in India's Covid crisis?
India is in crisis, and it's time for countries to help more than just sending boxes
James Spiro
|
12:41 04.05.2021
As hospitals are filling up and thousands of people are running out of oxygen, India has entered a crisis mode with its response to Covid-19. The private sector is struggling to match the needs of the public, Prime Minister Narendra Modi has lost his once-untouchable credit, and countries around the world are lining up to help the country suffering from a devastating wave of the pandemic that is utterly destroying lives and communities. Israel, as in most cases, is one of them.
"I think we can help them a lot and we have the undertaking and moral obligation to do so," shared Benjamin Grossman, a partner at Amit, Pollak, Matalon & Co. (APM) law firm who also manages the Indian Partnership Program within the firm. "When we say help, it's not by donating money, I mean to help them to take this crisis and leverage it to a new level of healthier independence."
India has recorded more than 20 million confirmed cases of Covid-19 in the country, with a total of 222,000 dying from the virus. Delhi has called for army intervention to help with the fallout of the second wave that is crowding hospitals and oxygen shortages. It is expected that many of these numbers are underreported as the country also responds to a poorly executed vaccination rollout - just 2% of the population currently has received a second shot.
Before the pandemic, Grossman would travel to India roughly twice a month. After taking a year's break in between March 2020 and March 2021, he visited a few of his connections there before being told to return home. In the two months since his last visit, many of his friends have died. In the last few weeks following the fallout in the state, countries have been sharing their vaccines, sending oxygen, and other hardware equipment. According to Grossman, Israel can provide a lot more assistance in the form of technology and startup spirit - some of the country's greatest exports.
"Israel is very good in technology, in health technology, what we always sell is not a product because we are not cheap in production, but we are selling technology and capabilities," he continued. "This is what we can bring to India. We can share it with them, make it accessible to them… What we learned in February 2020 until now, it's something the Indians will have to use from now on."
Israel is also sending
emergency medical aid
to India as it battles the world's largest current outbreak of Covid-19. However, the crisis is far from over. Even with planes of equipment, the logistical nightmare of distributing assistance to more than one billion citizens who live mainly in rural areas remains unsolved. Grossman believes that most Indians will never see a doctor throughout their lives, not because they are averse to the visits but because they simply do not have access to medical physicians.
Following the formal recognition of Indian and Israeli diplomatic ties in 1992, the countries have enjoyed an extensive economic, military, and strategic partnership that extends from its leaders Modi and Netanyahu, trickling down to local businessmen. In 2018, Prime Minister Modi even introduced Atmanirbhar Bharat Abhiyaan, or 'Self-reliant India', a program that seeks to make the country and its citizens self-reliant in all senses. Inspired by Israel's ability to operate largely on its own, the country wants to foster its own startup and entrepreneurship programs to help it navigate through future crises.
"The private sectors in Israel, whether it's small companies which have something to offer or many with a lot to offer, will find a good way to approach India to offer more than what they have," Grossman continued. "Not to offer the products only but the technology for the adaptations, give them access to the technology. In my vision, it will be the transfer of technology rather than sending boxes and hardware. It's more efficient because you need to do adaptations for the Indian market, in terms of logistics and other characters."
It might be the perfect time to promote a relationship between India's private sector and its government. Modi has seen his credibility on the global stage plummet following the crisis in the country, with local elections taking place across the region showing a drop in support in the ballot box. By fostering a program similar to Israel's Innovation Authority - a government entity that financially supports private entrepreneurship - it might offer the blend of government support and private innovation that is needed.
unicorn status
, gaining six more this year, and the different regions continue to foster entrepreneurship - a skill they largely respect in Israelis. "the Israeli human spirit is something they admire very much," Grossman confirmed. India has a way to go before it starts to see an end to the devastating impact of Covid-19. Grossman believes he "(doesn't) know any family that has not had a casualty within the family", and yet the horrors it is experiencing today is setting itself up for success in the future through technologies, programs, and spirits that are shared by the Israelis - something other nations can't easily ship in a box. "In that flexible mindset, we have huge advantages over the others," Grossman concluded. "We are more flexible than the Americans, more flexible than the Brits. We don't have to teach (Indians), we can work with them… we see them as brothers and they appreciate that very much."