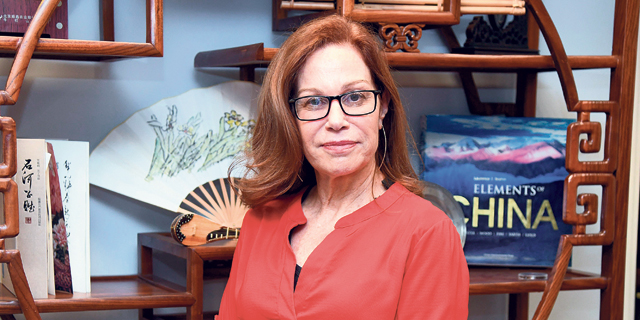 Opinion
Business opportunities and leverage squandered in Israel-China foodtech relations
"That China is actively targeting the food and agriculture sectors in Israel makes one wonder if Israel has really capitalized on the opportunity," writes Carice Witte
Carice Witte
|
09:03 06.06.2021
Food security is of national security significance to China according to its Premier Li Keqiang. Prime Minister Li discussed this issue in depth during the May 2021 State Council executive. A key goal is to increase China's independence in the production of food and grain. Given China's needs in this area, is Israel sufficiently leveraging its vast food-tech expertise?
Even though Israel's geography is not particularly friendly towards growing crops, or perhaps because of that, it has established itself as a world leader in food and agriculture through innovative technologies. Back in 2015, China's State-owned Enterprise, Brightfood acquired a majority (56%) stake in Israel's largest dairy producer Tnuva for $1.4 billion. That same year the two countries signed a joint action plan in agriculture production.
It's not Tnuva's dairy products that China is after - there likely isn't enough to supply one medium-size Chinese city for all that long. Instead, China seeks access to the most advanced dairy technology. It understands that it is because of this technology that Israel's cows are the most productive in the world. Acquiring it and transferring it to the mainland would be a fine prize for Beijing.
Exchanging cash for access to technology and the opportunity to enter the massive Chinese market is tantalizing. Nevertheless, most Israeli businesses fail to enter the Chinese market perhaps due to the preference for cultivating homegrown solutions. In 2019, an international consortium led by Bright Food-controlled Tnuva in cooperation with American agritech investor Finistere Ventures, Israeli venture capital platform OurCrowd and Tempo Beverages was selected by Israel's Innovation Authority (IIA) to establish a new food tech innovation incubator in the northern territory of Kiryat Shmona. They promised to help grow forty companies and have thus far only succeeded in incubating two. This might make one wonder, what's happened with all the proposals being submitted? China has again recently articulated its goals in arguably the most important policy document in China - the 14th five-year plan. It is among the core policy priorities. The opportunity for Israeli food and Agri tech to reap the benefits from China's food insecurities is immense. But as China continues its quest to attain self-sufficiency, this window of opportunity won't be open for much longer. Carice Witte is Founder and CEO of SIGNAL and an expert on China-Israel cross-cultural business