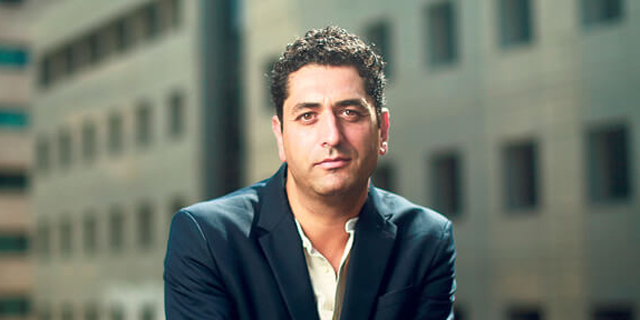 Interview
Investments are flowing into synthetic biology - the red-hot field that will change the world
Synthetic biology seemed like science fiction until the arrival of the coronavirus vaccines. But now the money has begun to flow and companies are revealing remarkable inventions: from bacteria that will attack tumors to shoes made of cobwebs
Sophie Shulman
|
16:00 28.07.2021
When synthetic biology testing first began, it seemed like a game by some mad scientists from MIT, who were trying to play God. But the knowledge that has been accumulated over the past 15 years in laboratories has matured at record speeds in terms of research and is now being applied to new products and technologies. Such applications allow us to recreate the scent of an extinct flower just like in Jurassic Park; create genetically-engineered bacteria that can detect mines; implant vaccines in the human body that become activated when there's an outbreak of cancer cells, or deploy bacteria to landfills to decompose plastic. So it seems that playing God is shaping up to be an unquestionable success. Grossly-generalizing, synthetic biology is an advanced version of genetic engineering, where scientists can cross species and create hybrids, whether they be fruits, vegetables, or in certain cases animals, "implanting" desirable traits. Synthetic biology genetically engineers live cells by implanting them with a specific genetic code in order to create an entirely new living strain that carries those traits.
Military - Do you smell bananas? There might be a terror tunnel up ahead
Synthetic biology has developed many breathtaking possibilities for the defense sector too. Elbaz mentioned that he already has signed contacts with a few different security establishments around the world, who are examining their long-term use. One example would be using bacteria to detect signs of life. Today, bacteria can be engineered and planted in gardens that are composed of proteins that have a high-sensitivity to different colors, temperatures, moisture, and more. Such a bacteria could potentially identify metal underground, such as mines.
One way to receive an indication would be to implant the bacteria with a gene that will transmit a signal that could be detected by a drone. Alternatively, a drone could shine a light on the ground and the bacteria could respond by changing its colors depending on the substance it identified, or release heat and thereby communicate with satellites
Over the past few years, a few labs have made breakthroughs in that regard. In one experiment, researchers - who happened to be Elbaz's colleagues from MIT - made bacteria "draw" portraits of Albert Einstein and the video game character Super Mario. The bacteria could detect red, green, and blue light, and reflect back a corresponding color.
An additional signal that could be implanted would be transmitting an odor, by "programming" a bacteria to replicate banana or guava enzymes. The gas emitted during their aerobic processes could carry the smell of the fruit, and specially-trained dogs could detect it. Such a bacteria could be used to detect cavities below the surface, such as terror tunnels or pits.
Ethical challenges - How do we prevent that knowledge from falling into the wrong hands?
Synthetic biology also brings with it additional risks and challenges. At the technological level, the biggest challenge is to retain the "programmed" genetic traits for a period of time. Today, those traits only last for a few weeks. Some reasons are evolutionary, and bacteria have traits that allow it to adapt to its environment but changing them could harm its chances of survival. Elbaz explained that a bacteria that lives in Beer Sheva would not be able to adapt to Tel Aviv life. "Like any creature, bacteria don't like changes," he explains. "In order for that bacteria to get the message that those changes are a matter of life and death, we'd implant an enzyme that will attach to the new genetic code and prevent it from duplicating until it adopts the desired trait. If it wants to survive, it must replicate the copied genetic code, but some bacteria are stubborn and prefer to 'commit suicide.'"
Greater difficulties pose certain moral issues that arise when human beings try to play God. Human intervention in natural processes, such as releasing into the wild genetically-modified creatures, could have unexpected consequences.
Lastly, another inherent danger lies in the ability of terrorist elements to carry out cyberattacks against genetically-engineered bacteria production plants, steal that knowledge, and use it to create a biological weapon. "I am afraid that the knowledge we've accumulated will get into the wrong hands, since it's very easy to turn synthetic biology applications into biological weapons," Elbaz admits. "On the other hand, Einstein also didn't intend for countries to use his knowledge to build a nuclear bomb." In the meantime, the European parliament has removed most government regulations against synthetic biology, and included it in this years' list of the top ten most important technologies that helped combat the pandemic alongside artificial intelligence, telemedicine, and 3D printing.