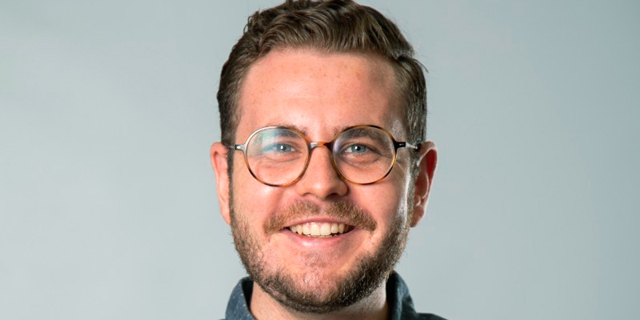 Opinion
As a "Scale-up Nation," Israeli tech must change its playbook to keep its startup edge
Israel's new reputation as Scale-up Nation was unthinkable just a few years ago and the transition is worth celebrating, writes Amphy's Kovi Fine
Kovi Fine
|
09:24 27.09.2021
After bursting onto the global tech scene in the early 90s, Israel has enjoyed a well-earned reputation as a land of bold innovation that embodies the fearless startup spirit. Israel invests the
highest percentage of GDP in R&D
out of any country in the world, and the startup nation boasts
65 unicorns
, many making impressive IPOs, marking a huge uptick from just one start-up valued at $1 billion in 2013.
But despite these enormous successes, there's a lesser talked about aspect of the story - startups have become the primary factor driving Israel's economy, and even a slight downturn may pose serious issues. As Israel registers fewer startups year after year, it's clear that the country must incorporate new models, such as spin-offs, and implement the flexibility of startup culture to keep its competitive edge.
Embrace the pivot
As the pandemic created seismic shifts in everything from education and eCommerce to hospitality and the supply chain, scores of companies struggled to step away from procedures and practices that had already worked for them, in favor of adopting previously unknown strategies to fit the new normal. Startups like Sonovia, who specialized in antimicrobial textiles for hospitals, were able to ride the wave and branched out into manufacturing face masks.
But for businesses that were already entrenched in a particular space, with niche offerings that can't be intuitively repurposed, it's harder to regroup. Companies that were able to push past the challenges and use creative thinking to reinvent their offerings gained a significant advantage. Bizzabo successfully navigated the steep learning curve and transformed itself from a live-event-based platform to hosting and managing hybrid and virtual events.
With Covid-19 devastating the $1 trillion conference industry, Bizzabo exercised its startup agility to immediately revamp its services to fit the changing market. By being an early adopter in catering to the hybrid and virtual conference world, they quickly established themselves as industry leaders. Their massive success gave investors enough confidence that Bizzabo went on to raise a whopping $138 million in funding, demonstrating how a quick pivot can be the start of a legendary success story
Startup from the inside
The pivot isn't an equal opportunity endeavor. For larger, well-established companies - which are seeing an exponential rise in Israel - there are bureaucratic constraints, a tried and true playbook that's tougher to branch out from, and less ability to move at the rapid pace of a startup. Adcore, a publicly-traded worth in excess of 100 million and founded back in 2005 faced a startling initial drop in ad-spend by clients at the start of the pandemic and jumped into action to look for ways to pivot, what they came up with was founding a startup that leverages their core technology from within.
Though ad spend rebounded and Adcore saw strong growth in the past quarter, their startup pivot, our own company, Amphy, is also flourishing. The educational platform offers a wide variety of unique live classes is growing rapidly in a completely new market while leveraging Adcore's adtech, team, and offices along with advances in video communication. The startup within the larger business allows for the best of both worlds - a fast-paced startup mentality and innovation, paired with the resources, expertise, stability, and perks of a larger company.
Acquisitions, not exits
Once upon a time, industry titans gobbled up startups in order to neutralize any potential competition, and entrepreneurs were more than willing to go along with it. Startup founders sometimes didn't focus on building a company that could grow to meet the standards set by their biggest competitors. Rather, they built their companies with the expectation that once they became established enough, a larger corporation would provide them with the opportunity to make a swift and lucrative exit.
However, industry trends indicate a shifting tide around this practice, with many companies choosing to acquire their smaller competitors in order to utilize their tech and strategy, rather than aiming to remove them from the space. Automated global payment company Tipalti recently bought a smaller payment platform, Approve, for some $40 million.
Approve specialized in a Fintech niche that Tipalti wanted to explore, and rather than waste time and money on a huge R&D project, they decided to simply buy the smaller company that had a proven track record of success. By acquiring a startup and even letting it continue doing what it does best as an almost independent branch of the business, larger companies can both reap the benefits of their competitor's tech, as well as boost their bottom lines and take a potential competitor out of the space.
Another major advantage of acquisitions is that it sends company growth into warp speed, as well as often adds to valuation. During the pandemic, Bookaway strategically leveraged acquisitions to continue growing in the travel space even as travel restrictions battered their competitors and most growth in the industry slowed to a halt. In July, Bookaway announced that it had raised $46 million and was forming its own portfolio group uniting international sea and group transportation companies.
Israel's new reputation as "Scale-up Nation" was unthinkable just a few years ago and the transition is worth celebrating. The shift towards scale means more wealth creation and jobs, but does come with the challenge of rewriting Israel's innovation playbook to work beyond startups. With an embrace of pivots, the creation of startups within existing companies, and the right acquisitions, there is no reason that Israel can't safeguard its startup DNA while growing even further.
Kovi Fine is Head of Operations at Amphy, an online marketplace offering live classes.