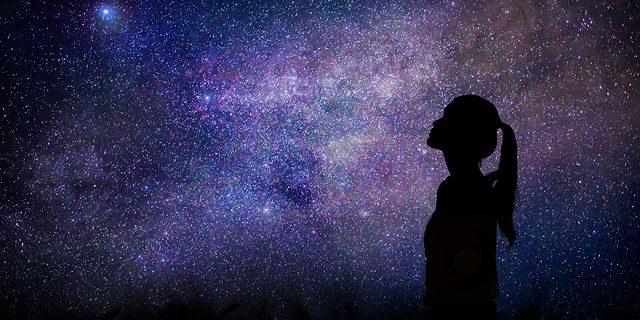 "Working in this tech sector as a woman, you have to be just a little bit better"
Dr. Sandra Cauffman, Deputy Director for the Earth Science Division at NASA, was speaking at a panel of top female space experts as part of World Space Week in which Israel participated actively for the first time last week
Yafit Ovadia
|
10:14 11.10.2021
World Space Week was marked throughout last week in over 95 countries around the world, including Israel. World Space Week is regarded as an international celebration of science and technology, and its contribution to the betterment of humanity. Israel, which has its own separate weeklong event commemorating fallen first-Israeli astronaut Ilan Ramon, participated actively for the first time in the event, by holding a week of lectures and activities, uniting experts from across the civilian and government aerospace industry. In an exclusive panel, several top female space experts from Brunei, Australia, Singapore, Israel, and the United States, discussed their challenges and accomplishments working in the space tech sector, as well as the future of the skyrocketing industry.
Inbal Kreiss, Head of Innovation at the Systems Missiles & Space Group at Israel Aerospace Industries, who oversaw the Beresheet mission and is now also working closely with next-Israeli astronaut Eytan Stibbe's Rakia mission to the International Space Station in 2022, mentioned that "building the first Israeli spacecraft to the Moon was one of the most challenging programs I led from both a national and an international standpoint." Beresheet was the first spacecraft spearheaded by a private, nongovernmental entity, and used the smallest budget tand ingenious engineering to accomplish this feat. She was head of the team that took part in assembling the spacecraft, and managed the space division at command and control. "This mission was daring, and required a lot of bravery,'' she noted. "During the mission, unexpected events occurred in regard to locating and communicating with the spacecraft, in the lunar capture, and during the landing process. From my personal experience, the decision-making process was very challenging, but we perservered." In regards to encouraging young women to pursue these fields, she mentioned that IAI hosts a special program for female high school students, who are partnered with young female engineers for a six-week program, and work on a project together. "This program is an excellent example of Israel's innovative atmosphere and encourages entrepreneurship and collaborations."