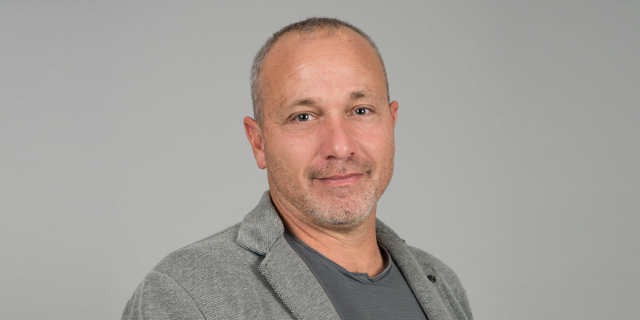 Opinion
Open banking is conquering the world, but in Israel there is still a long road ahead
"Open banking is a huge economic opportunity that offers regeneration and the building of new sources of income for banks and commercial companies," writes Tal Weiser of Finastra
Tal Weiser
|
21:46 03.01.2022
Meetings at the bank, lining up for a banker to deposit paper checks at the branch - the banking world pre-Corona sounds like an old black and white movie.
The conservative banking world, that for centuries was unchanged, is now undergoing a revolution. At the top of the list of changes is Open Banking, that is, the ability of third-party companies to open up working interfaces with customers that make use of the bank's app. Banks are required to establish interfaces with these external companies, allowing them to develop fintech applications for customers or provide them with advanced financial solutions and services.
According to the research firm Nordigen
, in 2020, more than 25 million benefitted from the use of open banking services. A survey done by Finastra in 2021 confirmed that among banking institutions 9 out of 10 participants agreed that open banking is important to their organization; 97% of those who already use open banking have seen economic value to their business.
The change is happening now because in recent years, there have been several events that have resulted in a "Big Bang." The first, is the ever-accelerating ability of start-up technology companies to provide value to their customers. For example, Uber allows drivers who do not have an Uber account to issue a credit card and allows them to receive payment at the end of each shift without leaving their Uber app. Uber is neither a bank nor a licensed financial institution, because of the regulatory and operational overhead, however in cooperation with a bank, Uber provides financial banking services. Such a transformation was also carried out by WeChat, the Chinese social media giant, which added in-app payment to its platform. South-East Asia's Grab and GoJek companies began as travel platforms and now provide more than 20 financial services to more than 300 million users. Secondly, the regulators have understood that they can't be left behind. For the first time in Europe (the UK and the EU) and to some extent in Israel, open banking has been created which requires all banks to allow access to the customer's account (with their permission of course) and the provision of information alongside external applications.
The full implementation of open banking in Israel has been delayed for various reasons, mainly regulatory and economic. The potential that has already been realized in dozens of countries will have to wait to be realized. The Memorandum of Financial Information Services provisions was submitted as early as June 2020 but was only received for a second and third reading in the parliament at the end of October of this year. There is no doubt that the lack of a budget for two years has also caused delays. The Bank of Israel has done an important job of defining the Interfaces Data Model (APIs) while adopting the European Data Model of Berlin Group as well as adapting it to Israel's banking ecosystem. In 2021, the definitions for current personal accounts and payments services were completed, and the definitions for credit and securities will be completed in 2022. The larger banks have begun building the infrastructure required for open banking, according to banking definitions.