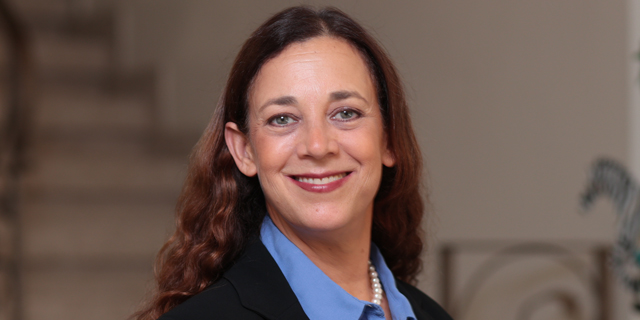 Interview
"We have changed online shopping for consumers and retailers"
Despite being appointed as the CEO of Syte just five months ago, it is clear Vered Levy-Ron feels at home at the product discovery platform
Daniel Farber-Ball
|
12:29 13.01.2022
"We make it easier for shoppers to find what they are looking for, and we improve the performance for our customers and retailers," said Vered Levy-Ron in an interview with CTech four months after being appointed CEO at Syte. "I love that although we work with retailers, meaning B2B, at the end of the day, our customers are the end-users," she added.
Syte, which was founded in 2015 and has raised more than $70 million to date, has developed a product discovery platform. Targeting online retailers, the company's solutions enable shoppers to search for products based on visual and textual elements. "​Our core technology is powered by advanced visual AI and NLP (natural language processing)," Levy-Ron explained. ​​"Companies have been trying to figure out a better user experience and a better way to help you find products, and we offer a complex technology we leverage to fundamentally change how people search and explore for products."
"The company is positioned for long-term growth. We grew by over 60% this year, and we plan on doing the same and more next year. For me, it is not pressure, it is exciting. I love the challenge, I love growing companies, I like bringing companies to the next stage. Of course, there is some pressure, I am the CEO but it is really exciting to have a good team and to be very focused on what we are doing next."
Levy-Ron spoke about Syte's future with great passion and zeal, and it seems so far, for good reasons. This past September, Syte announced it
acquired the fashion and furniture segments of Slyce
, an American visual search company, in a deal described then by Levy-Ron as "an important driver of growth for Syte as we scale our expansion into the U.S. market." "​​We think that in two years, three years, every site will be using this kind of technology and we plan to be the leader in this field and we are the largest player already by far," she noted during the interview, but also pointed out that Syte "has in-store solutions. We connected to some very strong 'in-store digital' trends," referring to tools that help in-person shoppers to view the full store inventory and smart mirrors. When asked about how the COVID pandemic affected Syte, while noting the harsh reality and global challenges we all have been facing since early 2020, Levy-Ron also explained how the Coronavirus changed commerce. "The interesting opportunity that COVID gave us is that stores realized that the difference between online and offline narrowed. And we had traditional brick and mortar retailers coming into the digital world looking for solutions and that gave us a big opportunity." Unfortunately, Syte did not only make the headlines for its growth and product. A messy divorce between co-founders Ofer Fryman and Lihi Pinto-Fryman resulted in a lawsuit where the latter
accused Syte of unfairly firing her
and that her former husband "trampled her reputation." When asked about the ordeal, Levy-Ron declined to speak to the lawsuit or the individuals involved, only adding that "The company has been very successful with the people who led it, and I think they did a great job, and the company is very focused on growth and we are very much looking forward and not dwelling on the past." That issue was not the only one Rov-Levy was not keen on discussing, her position as female CEO was another. Throughout her career, Ron-Levy has gained vast experience, working as a VP at Taboola where she led the global business division Taboola News, and as VP of business development at nanotechnology incubator Landa Labs, as well as managing other companies, so one can argue her response was warranted.