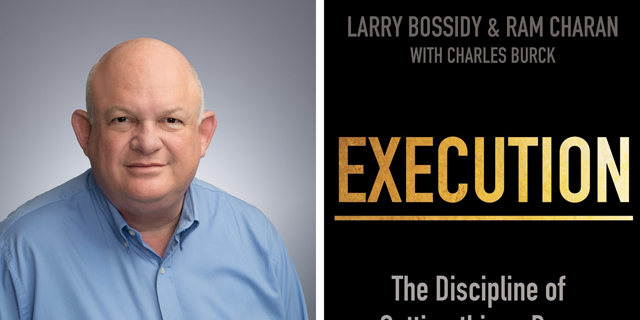 BiblioTech
CTech's Book Review: Planning your play and playing your plan
Dror Pockard, Chief Strategy Officer, Earnix Inc, shares insights after reading "Execution - The Discipline of Getting Things Done" by Larry Bossidy and Ram Charan
Dror Pockard
|
09:21 07.02.2022
Dror Pockard is the Chief Strategy Officer at Earnix, a provider of mission-critical systems for global insurers and banks. He has joined CTech to share a review of "Execution - The Discipline of Getting Things Done" by Larry Bossidy and Ram Charan. Title: "Execution - The Discipline of Getting Things Done"
Author: Larry Bossidy and Ram Charan
Format: Book, Tablet, Audiobook
Where: Home
What I've Learned:
It's all about execution. Companies who execute well will win the market and those with the right execution culture will also improve their planning as they continuously monitor plans vs. actuals. My success as a leader will be always dependent on the synchronization of people, strategy, and operations, all focused on execution and monitoring the great plans vs. what we managed to execute. Critiques: I was always striving to make the right decision on what our strategy is. Some might claim that the importance lies in execution, much more than in choosing the right strategy, which is quite problematic. I believe, like Bossidy and Charan, that execution does not replace the need to have the 'right' strategy. On the contrary, it will make it clear, via monitoring and careful execution, that your strategy might not be a good fit. Who Should Read This Book:
This is a book for any leader at any level of the company. Leaders in any organization and at any level should engage in the proper execution of their and their companies' strategy.