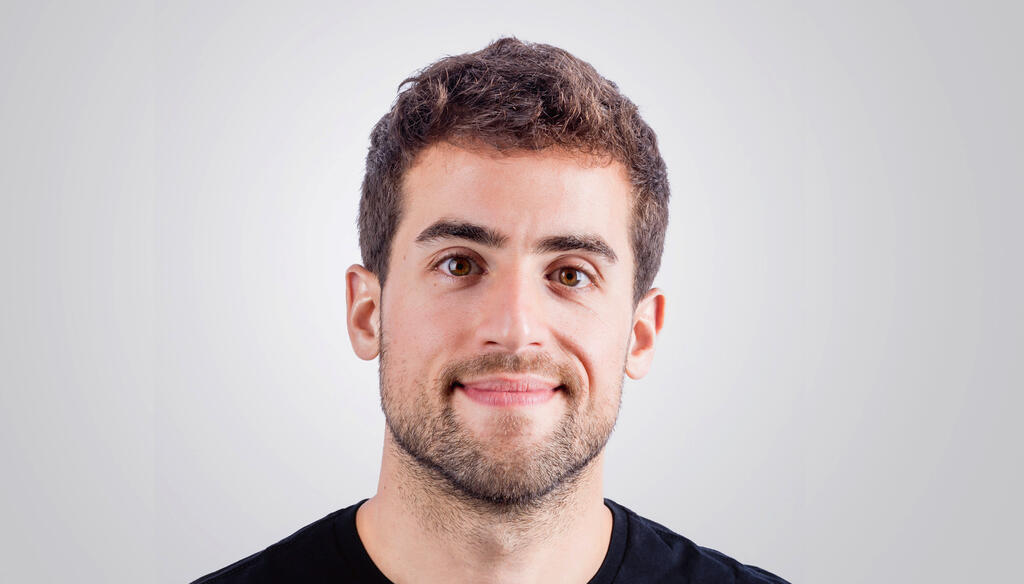 OpenWeb: "We do the dirty job of the internet - we clean it"
The Israeli unicorn uses machine learning and AI to detect hate speech in internet comment sections while promoting healthy conversations
James Spiro
|
10:22 28.02.2022
Hate speech, misinformation, bigotry - internet users are well aware of the slippery slope of online discourse. In years that contain invasions or pandemics - or both - it can be easy for users to stumble across toxicity that has plagued internet forums and comment sections for decades.

Israel's OpenWeb - formally Spot.IM - is on a mission to change that. The company, which was founded in 2012 by Nadav Shoval and Roee Goldberg, uses AI and machine learning to help moderate comment sections on publishers to ensure healthy discourse. No easy task when the world is watching war unfold in real-time and some people are challenging the effects of vaccinations.


"I wanted to build a healthy way for people to connect online," explained OpenWeb co-founder and CEO Nadav Shoval when describing how he started the company. "I kind of felt that the internet I was exposed to in the 1990s was much healthier than the internet we are all exposed to right now. I think it was much more civil, almost naive in a way."

Shoval couldn't have predicted the ways in which the internet would change in the 10 years since the company was founded. Online conversations now occur in forums, comment sections, and of course on social media platforms but too easily bring out the worst in people when cloaked in anonymity or protected by the barrier of a black mirror. Increasingly, users are exposed to false or abusive speech that can do anything from offending individuals to spreading all-out lies about minority groups.

Publishers like AOL, Yahoo!, Huffpost, and IGN adopt OpenWeb's platform to provide a "safety net" for content that is posted online. The publishers can add guidelines on top of it and adjust it, but if they don't accept the core base of the company's moderation standards, they would not be able to work with them. OpenWeb looks out for the obviously offensive speech, but questions arise when they de facto place themselves as the gatekeepers for conversations online. Today, OpenWeb moderates conversations for 100 million internet users primarily located in the United States. It is estimated that users spend 35% more time and look at 200% more page views when guided by OpenWeb's tools - which is a win for everyone.


"We are not the ones who determine what is good or bad, we should be the tech company that builds the technology that will execute the decisions of people smarter than me that spend day and night determining what is racism, what is hate speech, and where is the line between censorship and moderation," Shoval said. Today, OpenWeb works with academics and organizations such as MIT, Global Disinformation Index, and MediaLab to abide by definitions that are widely agreed among experts. Definitions provided by third parties are important to ensure that platforms like OpenWeb - as well as the publishers they work with - do not engage in censorship, a hot topic in the culture wars between the left and right.

"The difference between censorship and moderation is clear: censorship is when a country or a company has an agenda and they are manipulating what you see and what you don't see by changing people's opinion and by surfacing and exposing specific information. We don't do that: we build algorithms to determine and to find what we decide, based on third parties, what is bad."

It is a noble cause and an issue that desperately needs attention, but skeptics can't help but think even 100 million people are a drop in the ocean compared to an internet made up of billions. Increasingly, online discourse is shifting away from comment sections and appearing on social media networks like Twitter, which has faced criticisms of censorship as it addresses the famous toxicity found on its platform. Shoval argues that while OpenWeb appears mainly on publishers and not on social media platforms, the work it does is already meaningful to communities on publishers that want to host their own interactions.

"If publishers and brands will host more thoughtful and civil conversations which are much more productive and thoughtful, long term they will have a better business because they will have a relationship with their audience," he argues. "We are not looking to empower Facebook and Google, we want \[CTech\] and the New York Times to become the biggest communities on the internet, and I believe it's doable."

As Americans gear up for another election while still recovering from its last, it is possible that tensions will run extra high among internet readers and comment sections on ideologically slanted publishers and become their own echo chambers. To take the obvious example, commenters in CNN likely interact differently from those found at Fox News. "There is more hate speech and racism around politics and news than entertainment," he confirms, to little surprise. "From left to right, there is sometimes a difference but it's more publisher by publisher." He wouldn't comment on which publications attract the most offensive content.

This year, OpenWeb made its first acquisition following its latest $150 million Series E round, valuing the company $1.1 billion. Hive Media Group, purchased for $60 million, is a U.S digital and engagement platform. The hope is to help content creators and editorial teams with new products such as blogging, 'AMAs', polls, reactions, and other tools. Scott Galloway, Professor of Marketing at NYU and co-host of the podcast Pivot, sits on its Board of Directors and calls OpenWeb "immunity to the toxicity in comments."

As the internet continues to evolve, Shoval believes that OpenWeb can help users be less manipulated by content, reduce the levels of hate speech, and improve the discourse online. With an election in the U.S fast approaching, it is the perfect time for the company to increase its headcount from 230 to more than 300.

"We do the dirty job of the internet," he concluded. "We clean the internet at the end of the day."