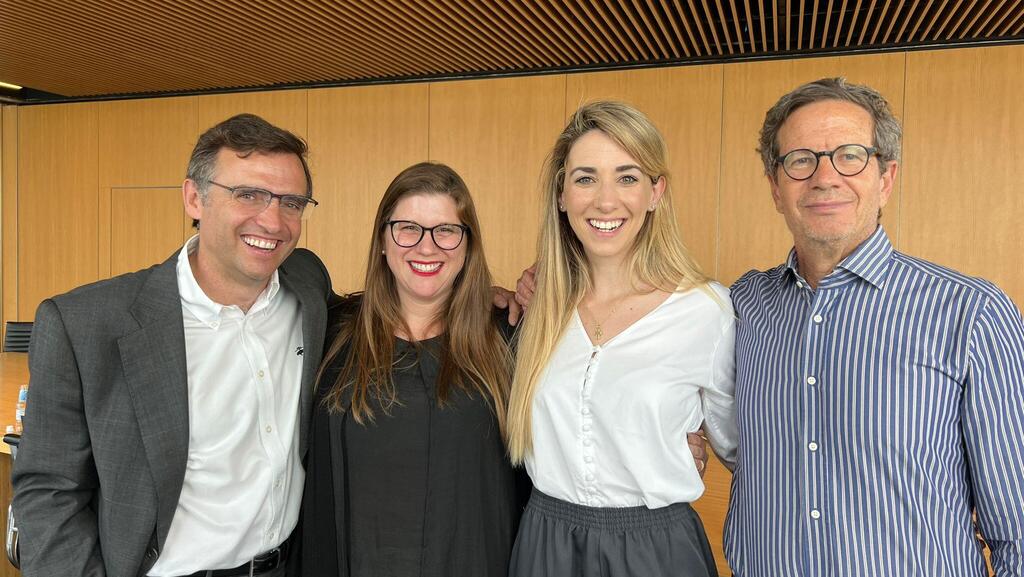 Telefonica's venture arm Wayra touches base in Israel looking for investments
Its mission is to help the Spanish telecom giant with its innovation efforts
James Spiro
|
10:17 10.05.2022
Representatives from Wayra, the investment arm of Spanish telecom company Telefonica, visited Israel last month looking for startups in which to invest money. To date, Wayra has already invested in 800 startups around the world which have generated €285 million ($301 million) in revenue. It recently completed its first Israeli investment in Upword, an AI-powered summarization tool.
"Hopefully by the end of the year, we will have three or four startups coming from Israel," explained Luisa Rubio, Head of Wayra. Rubio spoke to CTech following a visit to Tel Aviv and Jerusalem where she met with entrepreneurs and local partners on the ground. "This is definitely a super important market for us, considering what I've seen during my trip in these four days. There are a lot of things going on, and a lot of potential. We are super confident of the potential that the Israeli market will have on us."

While many people won't be immediately familiar with the Telefonica name, it is in fact the fifth largest telecom company in the world with 370 million customers. It is known by its different brands across a variety of regions, such as Virgin Media O2 in the UK and Vivo in Brazil. Wayra invests up to $250,000 into companies, usually in the Seed or early-stage rounds, and Telefonica has other investment arms that have invested in Israeli companies in the past such as Telefonica Ventures and WayraX, an arm focused mainly on the consumer-facing side of products and services.
"Our intention is to continue to execute the first deal," Rubio explained, without disclosing the value of the Upword investment. "Now we have the experience, now we have learned the best way to proceed to move quickly, which is something super important in this ecosystem compared to Europe or Latin America… What they have seen is that Israeli companies have amazing technology that could be applied to solve problems for our customers all over the world. We want to help them open doors in Europe and Latin America. At the same time, \[we want\] to help Telefonica take advantage of those strong connections to be able to cooperate with innovation more quickly in our daily operations."


As Wayra operates mainly out of Spain, it has secured the help of organizations in Israel to assist with its work in the local ecosystem. Ilana Soloducho Kashmir and Meny Broid from the Israeli law firm Pearl Cohen, which specializes in assisting international corporations with their investments and commercial collaborations within the Israeli high-tech ecosystem, represented Telefonica and Wayra in the Upword deal. Start-Up Nation Central, an organization that helps connect businesses, governments, and institutions to Israeli startups, was hailed by Rubio as its "eyes and ears" and "completely necessary" during the scouting process.
"Without them, it would be way more difficult to get access to the right startups and right players," she said. "Now that I've been there and met a lot of people in person, it is easier to maintain the relationship remotely."
Following the visit to Startup Nation, Wayra intends to foster the relationships it has built by hosting a delegation in Madrid this coming June. The entrepreneurship conference hopes to connect the portfolio companies with a network of partners and players from overseas.
"Our 'reason to be' is to be able to help Telefonica continue being a leading and innovative telecom company," Rubio concluded. "We cannot innovate just by ourselves so we love to take products from the outside, coming from our startups and entrepreneurs, and sell them through Telefonica."