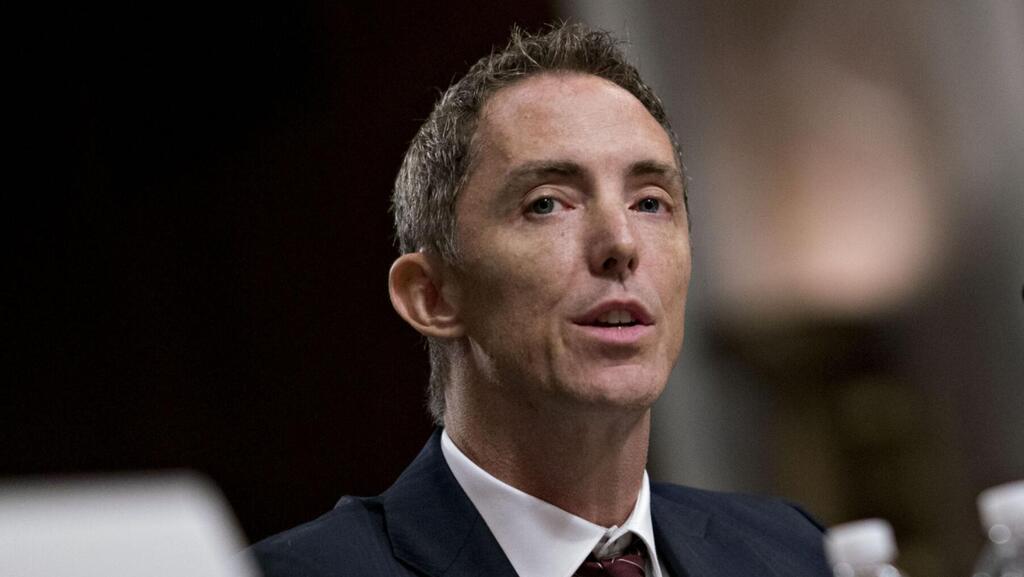 Google won't allow products to be used against users, says Chief Privacy Officer as abortion rights debate rages
"We will be looking at the way our services operate to ensure we are protecting our users maximally and we will continue engaging both with law enforcement and with policy makers to ensure that legal demands for information are not abused," Google's Keith Enright said on Sunday during a visit to Israel
Omer Kabir
|
17:08 26.06.2022
Google will refuse and oppose requests from U.S. states for information that could lead to the disclosure of women seeking abortions, said Google's Chief Privacy Officer, Keith Enright, in a meeting with Israeli journalists on Sunday.
This is the first official comment on the matter to be made by a senior Google executive since the U.S. Supreme Court ruling on Friday, which overturned Roe v. Wade from 1973 and repealed the U.S. constitutional protection that women had over their bodies. The ruling will lead to laws in various states that will prevent or restrict abortions almost completely. It has raised concerns that certain states, in their efforts to enforce abortions, will turn to technology companies requesting to disclose information that could identify women who have had abortions or doctors and others who may have assisted them - whether through a comprehensive request (e.g., a list of users in the state who sought abortion information) or through detailed information on a specific user who may have had an abortion or who assisted in performing an abortion.
Enright, who is visiting Israel this week clarified however, that the company won't be inclined to cooperate with such requests. "We, like many others, are continuing to review, unpack and understand the consequences of the Dobbs opinion from the Supreme Court," Enright said in response to Calcalist's question regarding the issue. "I would point back to our historic relationship with law enforcement in the U.S. and around the world, where we comply with valid legal processes. We are required to do so, however, we consistently push back on excessive requests for information from law enforcement and we are committed to promoting transparency so that users and individuals can understand and respond to their legislators, to ensure that the government is not overreaching in their requests for information. We were the first company in the world to offer "transparency" reports, to advance that important policy objective where we show the number of requests we are getting from law enforcement, we show how they were disposed of, we show how frequently we have pushed back on them, and I expect we will continue to be leaders in that space."
When asked what Google would do in the event a U.S. state requested, based on appropriate legislation, such data on all state-resident users seeking abortion information, Enright replied: "The hypothetical that laid out, I believe, relies on multiple unsettled questions of law, we would push back on such a request. I can't yet opine on what theories we would reply upon but again, the law is unsettled in this area, the fact pattern described would result in a push back. "
Enright pointed out that even in the case of a targeted request for information about a specific user the company would not cooperate easily. "I am not anticipating receiving such requests. However, we will be looking at the way our services operate to ensure we are protecting our users maximally and we will continue engaging both with law enforcement and with policy makers to ensure that legal demands for information are not abused," he said. "We have a long history at Google of pushing back overly broad or questionable demands from law enforcement, and a strong track record of success in defeating such requests for information if the legal authority behind them is not compelling."
Google's Chief Privacy Officer also detailed the efforts Google is making to protect user privacy in this regard: "We are using less data then we have historically had to rely upon, so users can turn on auto deletion of large amounts of data from most of our users accounts. We will continue to try to innovate in that regard, to ensure that we are only collecting and storing information that can be used to help our users and support them and that we will continue narrowing the amount of data that we collect and retain. We will also continue engaging in a public policy context with policy makers and with law enforcement to ensure people's use of our products and services can't be used against them. We are committed to keeping users safe all over the world when they use our products and services, and legal developments reinforce our commitment to do that. We will continue to examine how our products work, we will continue improving them to make them the safest, most private, most secure options in the marketplace and will continue engaging with legislators and policy makers with lawmakers all over the world to ensure our products can't be abused."
He also referred to the midterm elections in the United States to be held in November, and to the upcoming Knesset elections in the coming months. "We always raise our efforts and level of engagement around security of information in anticipation of election cycles, we recognize that elections create elevated security considerations. We have aggressively pushed for strong security improvements to protect the accounts of those who might be at risk and we will continue looking at this and innovating as best we can to keep elections safe and secure."