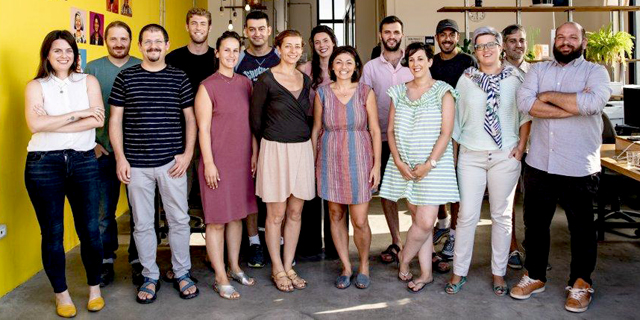 Zencity cuts 20% of workforce
The Israeli startup, which provides community insights and an analytics platform for state and local governments, will be parting ways with around 30 employees
Meir Orbach
|
15:09 20.07.2022
Zencity, a community insights and analytics platform for state and local governments, has laid off 30 employees, making up around 20% of its total workforce. Around 20 of the employees were based in Israel, with the rest being located in the company's offices in North America.
Zencity has raised over $50 million to date, including $30 million last June from TLV Partners, Vertex Ventures Israel, Salesforce Ventures, M12 - Microsoft's venture fund, and Canaan Partners Israel. The company has grown rapidly over the past year, including completing two acquisitions of companies in the U.S. and Canada.
Founded in 2015 by CEO Eyal Feder-Levy and CTO Ido Ivry, Zencity provides municipalities and other local authorities data-based insights enabling them to make better decisions with a deeper understanding of their resident's needs. The company makes use of artificial intelligence to analyze data aggregated from resident-generated data from sources including social media, mobile applications, and city hotlines and create actionable insights for mayors, municipal department heads, and other decision-makers. The company serves around 300 clients, including four of the five biggest cities in the U.S., as well as the Israeli municipalities of Tel Aviv, Beer Sheba, Ramat Gan, and Netanya.
"We are conducting an organizational change and are parting ways with truly excellent people," said Feder-Levy. "This is very painful on a human level, but it is the responsible thing to do for the betterment of our clients and mission. We have built something extraordinary at Zencity over the past five years. We are a company that is growing rapidly and have also scaled significantly, and are effecting on a daily basis hundreds of cities across the world while increasing the trust between local municipalities and the residents they serve. Over the recent period our workforce has grown considerably under certain market assumptions that we took. The situation in the markets has changed and that requires us to act accordingly and I take responsibility for that. However, we need to remain first and foremost committed to our clients and to the residents they serve. Despite parting ways, our commitment to the employees continues to be deep and we will do everything we can to help them move to their next role easily and safely. I want to take the opportunity to thank everyone for their great contribution to our success and to the local municipalities we support."
The company noted that the organizational change will affect every part of the company, including management, and that it will set the company up for continued growth and global expansion after recently adding clients in the UK, Australia, and additional countries.