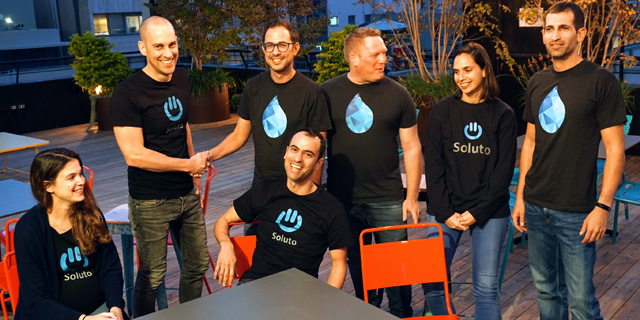 Mobile Insurance Company Asurion Buys Device Tech Support Startup Drippler
Drippler was bought through Asurion's Tel Aviv-based subsidiary Soluto, which was acquired in 2013. As part of the deal, Drippler's employees will join the Soluto team
Hagar Ravet
|
11:39 19.12.2017
Nashville, Tennessee-headquartered mobile insurance and technology company Asurion LLC announced Tuesday a talent acquisition of Tel Aviv-based startup Drippler Ltd. Asurion did not disclose the financial terms of the deal, but said that all the members of Drippler will join Asurion's Israel-based arm Soluto.
For daily updates, subscribe to our newsletter by clicking here.
Asurion acquired tech support startup Soluto in 2013 and integrated its instant tech support service into Asurion's product offerings worldwide. The Soluto team is based in Tel Aviv.
Founded in 2011, Drippler developed an app that uses behavioral research and analytics to provide tech support and device information for smartphone users. The company raised $6 million in total equity investment to date and employs 27 people in Israel and the U.S., according to Linkedin.
Founded in 1994, Asurion provides mobile protection insurance and tech support services to mobile devices, smartphones, tablets, and other consumer electronics. A subsidiary of holding company NEW Asurion Corporation, Asurion has more than 300 million customers and 16,000 employees worldwide.