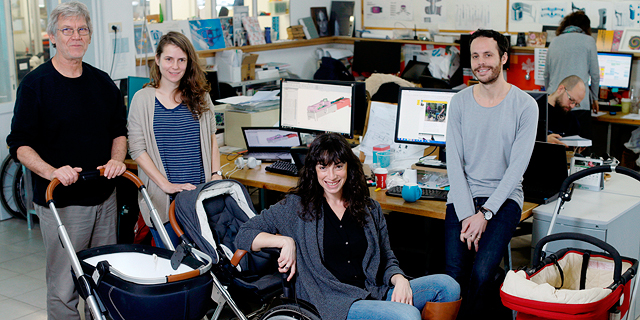 An Israeli Startup Helps Wheelchair-Bound Parents Travel Independently When Pushing a Stroller
FreeWill designs a customizable universal adaptor connecting between any wheelchair and baby stroller
Maayan Manela
: 2018-03-16T08:14:18..
Israel-based company FreeWill Ltd. set out to make life a little easier for parents with physical disabilities who are wheelchair bound, by designing a customizable universal adaptor that can connect any wheelchair to any baby stroller.
For daily updates, subscribe to our newsletter by clicking here.
FreeWill was established in 2016 by industrial designer Dana Yichye Shwachman, whose father was wheelchair-bound. The company's adaptor allows parents in wheelchairs to independently push a child's stroller while keeping their hands free to move their wheelchair.