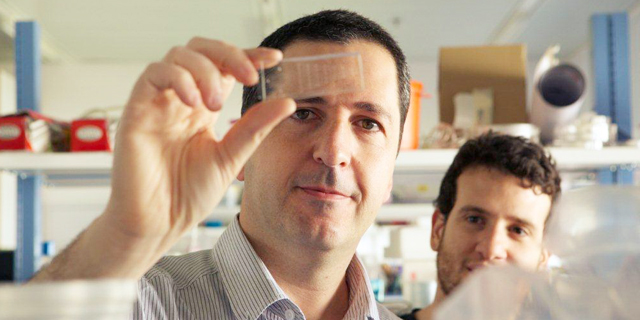 American Food Corporation Tyson Backs Israeli Lab Meat Startup
Jerusalem-based Future Meat Technologies aims to reduce the costs of producing meat in laboratories to $5 per kilogram
Amarelle Wenkert
|
16:42 02.05.2018
Tyson Ventures, the venture capital arm of American food corporation Tyson Foods, Inc., has led a $2.2 million seed investment in Jerusalem-based lab-produced meat startup Future Meat Technologies Ltd., the companies announced Wednesday. Additional investors include Israeli food company the Neto Group, Chicago-based 2G Ventures, Chinese foodtech venture firm BitsXBites, and Israeli investment fund Agrinnovation.
For daily updates, subscribe to our newsletter by clicking here.
Future Meat Technologies is developing a manufacturing platform for the production of meat products directly from animal cells. By the end of 2018, Future Meats intends to have a dish based on its cultured chicken meat served at a Jerusalem chef restaurant, the company's chief scientist Yaakov Nahmias said in an interview with Calcalist Wednesday. The company is set to launch its first line of meat products by 2020, he said.
"We are developing a machine, bioreactor, that is capable of manufacturing biomass, or meat, in a way that could replace the need for traditional animal farming for meat," Mr. Nahmias said, adding that the technology is such that smaller versions of Future Meats machine could, in ten years, become a countertop staple. "Like a breadmaker, but for meat," he said, adding that he is unsure there is much of a market for such a kitchen gadget.