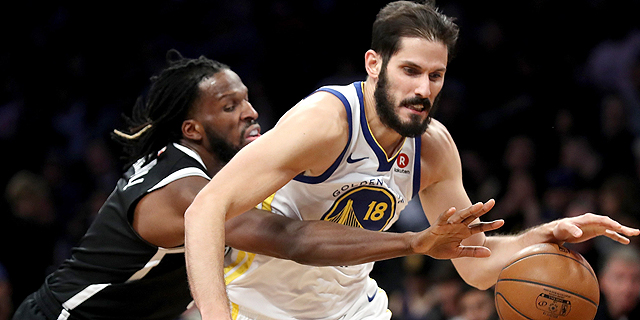 Basketball Player Omri Casspi Invests in Gut Microbiome Analysis Startup DayTwo
Mr. Casspi worked with the company previously on an individualized nutrition plan
Hagar Ravet
|
09:58 05.06.2018
Omri Casspi, an Israeli national basketball player who last played for the NBA's Golden State Warriors, has invested an undisclosed sum in DayTwo Ltd., an Israeli startup that analyzes the DNA of gut microbiomes to provide highly individualized dietary recommendations. Mr. Casspi revealed the investment in a Monday interview with Calcalist.
For daily updates, subscribe to our newsletter by clicking here.
DayTwo's technology is based on a study conducted at the Weizmann Institute of Science by Eran Segal, who holds a Ph.D. in Computer Science and Genetics from Stanford University, and immunologist Eran Elinav. Using a stool sample and a blood test, the company provides an individualized nutrition profile that rates how a person will react to different foods based on their unique gut microbe composition.
This is Mr. Casspi's first investment in a startup, and despite being a free agent at the moment, he has no intention of retiring as a professional athlete anytime soon.
"I want to work with DayTwo and be a part of the American professional sports world, where something like this is sorely needed," he said.