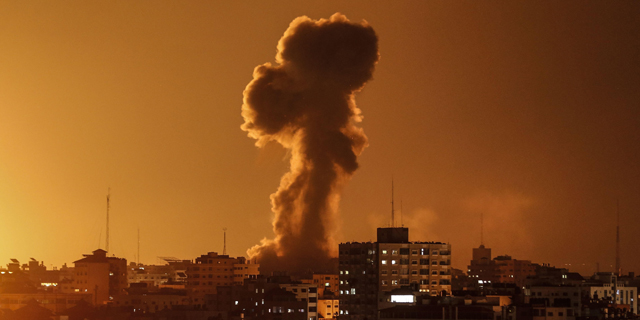 Israel's Southern Schools Reopen as Gaza Ceasefire Comes Into Effect
After almost two days of fighting and arbitration efforts by Egypt and the United Nations, a ceasefire has been agreed upon between Israel and the Palestinian factions in Gaza
Lilach Baumer
|
11:40 13.11.2018
Update: After almost two days of fighting and arbitration efforts by Egypt and the United Nations, a ceasefire has been agreed upon between Israel and the Palestinian factions in Gaza, coming into effect Tuesday evening. Official Palestinian sources place the number of Palestinian dead at 14, with widespread damage as a result of over 150 Israeli airstrikes. On Israel's side casualties included one dead and a few dozen wounded, as well as property damages.
For daily updates, subscribe to our newsletter by clicking here.
A night of Israeli air raids and Palestinian rocket attacks left dead and wounded civilians on both sides of the border, as tensions escalated following an Israeli covert operation in Gaza that resulted in the deaths of an Israeli lieutenant colonel and seven Palestinian fighters.
The hostilities brought down months of arbitration negotiations that just on Sunday saw $15 million in Qatari aid delivered into the strip by Israel to alleviate the humanitarian situation and pay Hamas salaries.
Hostilities continued Wednesday on both sides, and Israel has begun calling up reserve forces for the home front command and for units operating Iron Dome batteries.
Egypt and the UN are attempting to bring an end to the hostilities.