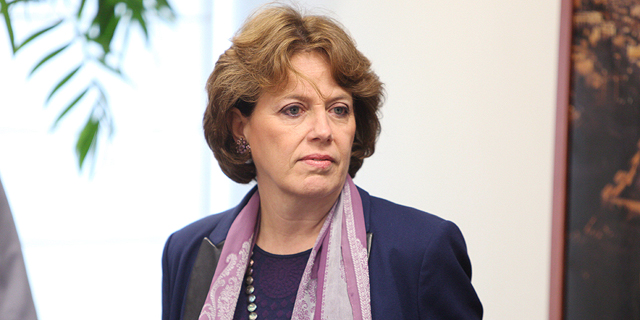 After More than Seven Years, Israel Raises Interest Rate
For the first time in more than seven years, the Bank of Israel on Monday raised its benchmark interest rate to 0.25%
Omri Milman
|
17:58 26.11.2018
For the first time in more than seven years, the Bank of Israel on Monday raised its benchmark interest rate to 0.25%. The rate has been 0.1% since 2015 and hasn't raised the rate since 2011. This is the first move by Israel's central bank under the leadership of Deputy Governor Nadine Baudot-Trajtenberg, who assumed the role of acting governor upon former Governor Karnit Flug's retirement earlier this month.
For daily updates, subscribe to our newsletter by clicking here.
In a press conference on Monday, Baudot-Trajtenberg said that the new interest rate could cause a moderate rise in real estate prices. However, she said, the rise would be short-term. We are not forecasting a significant change, she said.
Last week, the Israeli government approved the appointment of Israeli-American economist Amir Yaron as the next Governor of the Bank of Israel. Yaron is set to take up his post in a few weeks.
Flug's last major decision as governor of Israel's central bank was to keep the interest rate at 0.1% despite government pressure.