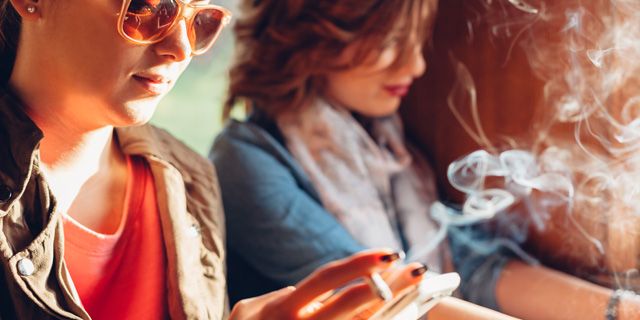 Israel to Paint Cigarette, E-Cigarette Packages with World's Ugliest Color
On Monday, Israel's parliament voted yes on a bill to limit the advertising and marketing of smoking paraphernalia in the country
Lilach Baumer
|
16:21 01.01.2019
On Monday, Israeli parliament voted overwhelmingly in favor of a law to restrict the advertising and marketing of smoking paraphernalia in the country. The new legalization extends current tobacco-related restrictions to e-cigarettes, and limits advertising only to print media, under significant constraints.
For daily updates, subscribe to our newsletter by clicking here.
The law, which will come into effect in a year, also mandates that all cigarette packages—including e-cigarettes by San Francisco-headquartered Juul—be painted with Pantone 448c, chosen as the world's ugliest color in 2016 by market researchers. A muddy, greenish brown, the color is already in use on packages in several countries, including the U.K., France, and Australia, where lawmakers hope it will reduce the brand appeal of cigarettes and deter people from smoking, on top of the grisly photos of smoking health damages some countries demand be printed on packages.