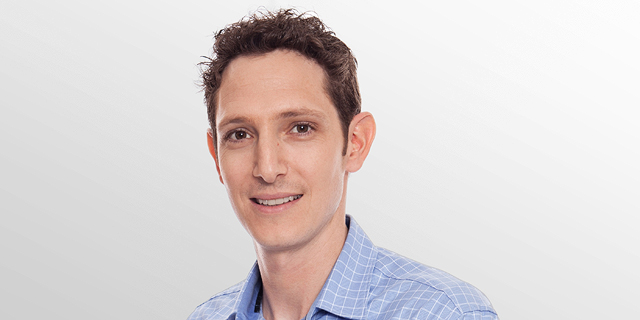 Opinion
A Venture Capitalist's Three Predictions for 2019
Last year, venture capitalist Amit Karp predicted the crash of bitcoin and the exodus from Silicon Valley
Amit Karp
: 2019-01-04T10:20:13..
Once again, and at the risk of looking foolish a year from now, I have predicted three major trends for the coming year. But first, let's look at my 2018 predictions, which turned out to be pretty accurate.
For daily updates, subscribe to our newsletter by clicking here.
Last year, I predicted that bitcoin will crash in 2018. This turned out to be more accurate than I expected. When I wrote my prediction post last year, bitcoin mania was at its peak and the virtual currency traded north of $14,000. Bitcoin is now trading at around $3,750, down by almost 80% from its peak value a year ago. One thing we learned in 2018 is that bitcoin currently has just two main use cases — illegal activity and currency speculation— and both are facing strong headwinds. Illegal activity and money laundering via bitcoin is becoming more difficult as regulators and government agencies fight back. Speculators are losing momentum as bitcoin keeps being forked into more currencies, making it more difficult to speculate on a single coin. So until someone comes up with a real, viable use case for bitcoin, I believe we will keep seeing it decline in 2019.
Ahead of 2018, I predicted that more money will be funneled to fewer startups. This also turned out to be true. Total investments in the U.S. reached a decade high this year and has likely eclipsed $100 billion, according to Pitchbook data. But while investments got bigger, the number of deals has in fact declined. This trend was very noticeable when looking at the volume of seed rounds, which was cut by half over the past few years. For the first time ever, the majority of capital in 2018 flowed into $50 million plus deals, Pitchbook data showed.
I also predicted that innovation will spread outside of Silicon Valley. Indeed, the combination of high rent, crazy competition over talent, and the growth of new startup hubs outside the Bay Area resulted in defying traditional wisdom that billion-dollar companies are only created in Silicon Valley. Both startups and investors significantly increased their presence outside the Bay Area last year, according to several reports,
including this one
by the Economist.
Moving on to 2019 predictions.
Corporate investors will start pulling back from the market. Corporate venture capital funds more than doubled their investments over the past five years, according to Pitchbook data, as they sought more exposure to innovation. As we enter a more jittery public market in 2019—and perhaps even see it collapsing—the easiest decision many large corporations will make is to cut back on allocation to startup investing and focus on their core business. Several of Softbank-backed companies will collapse (a 2-year prediction). Softbank's $100 billion Vision Fund is a major experiment in startup investing. But like any large experiment, there will be many failures along the way. And in this case, the victims will be startups that raised too much money from Softbank at a stage in which they were not ready to handle such amounts. The main problem is that if things don't go well, there is no other fund that can come in after Softbank to salvage these startups. So it is mostly a binary outcome—go big or go home. I am not sure whether we will start seeing the results of the Vision Fund experiment this year. The fund only began investing less than two years ago so most of its portfolio is still well-capitalized, even though some are burning money like there is no tomorrow. But in the next two years, I believe we will start seeing the casualties.
I wrote
about this in September.
Amit Karp is a partner at the Israeli office of venture capital firm Bessemer Venture Partners, headquartered in Menlo-Park, California. This article was originally published on Medium .