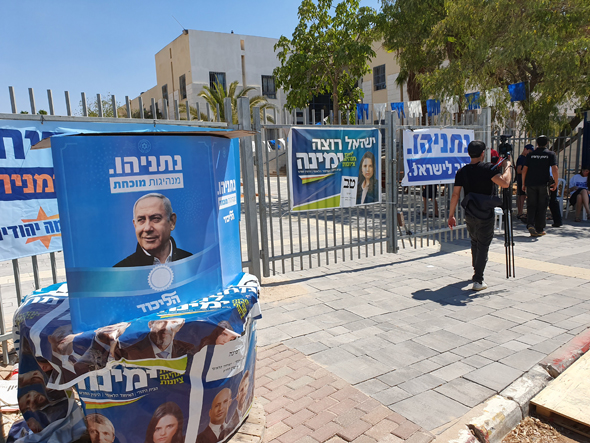 Election
Israeli Parties Slash Advertising Budgets for Do-Over Election
As engaging as the results may be, a look at political advertising budgets for the year's first and second elections offers a glimpse at the general fatigue of both candidates and voters
Yael Walzer
|
15:38 19.09.2019
The results of Israel's general election held Tuesday, less than six months after its previous election, are still unclear. Though the counting of the votes continues and will only become official on Wednesday, it is already evident that both contenders to the prime minister's seat will find it extremely difficult to form a government. As engaging as the results may be, a look at the advertising budgets for political parties ahead of the year's first and second elections offers a glimpse at the general fatigue of both candidates and voters faced with yet another pricey election process.
Israeli political parties have significantly cut down on their advertising budgets for the second election of 2019, according to data from Tel Aviv-based advertising and press monitoring company Ifat Advertising Monitoring Ltd.
Nationalist party Yisrael Beiteinu managed to increase its power by three seats to eight on Tuesday despite slashing its ad budget from NIS 800,000 (approximately $226,000) to NIS 250,000 (approximately $70,700).