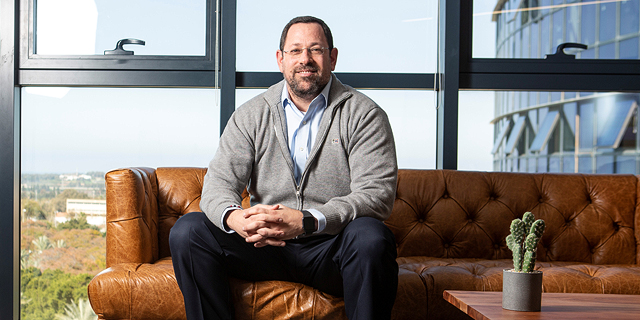 Interview
Healthtech Is Israel's Next Growth Engine, Says Venture Capitalist
Yair Schindel was a decorated army medic, a doctor, an entrepreneur, and the head of Israel's National Digital Bureau. Now, he manages Israeli venture capital fund aMoon and wants to turn Israel into a healthtech empire
Sophie Shulman
|
10:39 21.02.2020
If you ask Yair Schindel, head of Israeli venture capital fund aMoon, it is healthcare technologies, not cyber, that will ultimately put Israel on the global tech map. "How big is the cyber sector? $100 billion? $150 billion? The healthcare market is 100 times that, a tsunami of $10.5 trillion," Schindel, whose fund focuses on life sciences with $1 billion in assets under management, said in a recent interview. Israel is already seen as a leader in cyber, Schindel said. "If the world will also know that Israel is an exporter of health and longevity and of growing old in a healthy way, it will be a very strong brand.
"To me, everything has to do with zionism, and with healing," Schindel said. "In our fund, alongside traditional parameters such as returns, we assess each company by how many patients it touched."
Nacht and Schindel founded aMoon—whose website states its goal of partnering with teams who use technology and cutting-edge science to accelerate cures for the world's most life-threatening conditions—while nursing his father, who was dying of cancer. aMoon's first fund was created with $250 million entirely out of pocket. Today Nacht is not actively involved in the fund's operations. It took Schindel less than a year to raise $650 million in commitments for aMoon's second fund, and another $120 million for an early stage fund. Alongside Nacht, investors include billionaire Morris Kahn and private Israeli investors, as well as U.S. institutional investors.
BiondVax
Pharmaceuticals Ltd. The company, founded in 2003 with the aim of developing a universal flu vaccine, listed on Tel Aviv in 2007 but disappointed investors. Its co-founder and CEO Ron Babecoff confessed to insider trading as part of an out-of-court settlement with no criminal record. Three years ago, the company delisted from TASE, though it is still traded on NASDAQ, where it listed in 2014. aMoon invested $3 million in BiondVax for a controlling stake according to a company valuation of $15 million, and today the company has a market capitalization of $90 million—already quite a premium, but aMoon is still waiting for the big break. BiondVax is set to complete its biggest clinical trial to date, spanning some 12,000 people, by the end of 2020. "If they succeed, the company will be worth a lot more money," Schindel said. "Existing flu vaccine technology is anachronistic, based on the strains observed the year before, and it leads to misses." Companies like BiondVax certainly require someone who is in it for the long haul. "It is an example of how we look at companies that have operated for years, have gone through a long arduous journey, and nothing happened," Schindel said. "In these stages other funds are usually not interested, thinking that if nothing happened for 10 years it is probably not interesting," he said. "That is not true, sometimes when you take a deeper look you find out it is amazing."
While Israel is quickly becoming a medtech and healthtech hub, these innovations rarely impact everyday life in the country. "The regulation and openness in Israel need to change," Schindel said. "We need to be quicker to approve drugs and devices, processes here are outdated and slow, and there is not enough manpower and resources. There are many products that have been approved in the U.S. and Europe but the Israeli regulator does not sign off on them." aMoon, he said, is part of the 8400 health network initiative, a coalition of 400 leading executives attempting to solve this problem.
Schindel is also working to advance the opening of a local FDA branch in Israel. U.S. Secretary of the Treasury Steven Mnuchin already visited the country in October to
discuss
the matter, and an FDA delegation is also slated to visit soon. "A local FDA branch will ease the situation for local companies and save on costs," he said. "Another option currently being considered is that the government change the regulation to enable clinical processes here ahead of the final FDA approval stages."