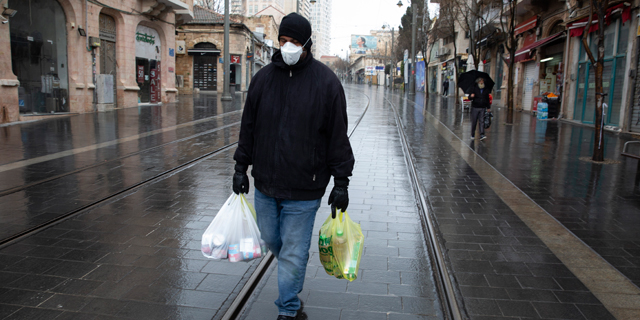 Coronavirus
In Israel, Soldiers to Patrol the Streets in Effort to Enforce Covid-19 Regulations
Confirmed cases of coronavirus in Israel reached 4,831 on Tuesday morning; gatherings in a public sphere no longer allowed
The number of confirmed coronavirus (Covid-19) cases in Israel reached 4,831 on Tuesday morning, according to the Israeli Ministry of Health. Of those, 83 people are in critical condition, with 69 patients being on ventilators. So far, 18 people have died from the disease in Israel, including a 49-year-old woman with pre-existing conditions, the youngest fatality of Covid-19 in the country to date.
There has been an increase of 484 new cases over the past 24 hours, statistically, the same increase registered the day before. The health ministry has not released figures on the country's testing efforts since last week.
Also on Tuesday, Moshe Bar-Siman-Tov, the director-general of the health ministry, said the ministry plans to announce a recommendation for anyone leaving their home to wear a mask. "There is no need to run out and buy masks. We will guide people on how to improvise home-made masks," Bar-Siman-Tov said.
The health ministry also released on Tuesday a new breakdown of the cities with the most coronavirus cases. Jerusalem still leads with 568 cases, but Bnei Brak is not far behind with 505 cases, despite its population being almost five times smaller than that of the former. Jerusalem and Bnei Brak have the largest ultra-Orthodox communities in the country. As a result, the Israeli government is considering a potential curfew on ultra-Orthodox hubs with a large percentage of cases.