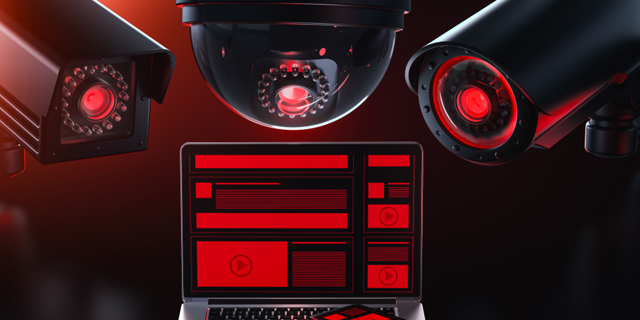 Employee surveillance tools emerge as a serious side effect of Covid-19
Dystopian products that track workers' every move have become hot commodities for managers who had to transition to supervise remote teams
Viki Auslender
|
08:48 17.08.2020
Time Doctor's software takes a photo of employees' computer monitor or smartphone at short regular intervals and sends it to the employer. It can even film the employee using the computer's camera. Hubstaff measures the movement of the mouse and the speed of keyboard strokes to endure high levels of productivity. ActivTrak searches for suspicious activities by employees and examines them in context to decipher "true intentions," and at InterGaurd they can install tracking systems to follow a worker's every pageview or app and classify them according to their degree of efficiency to the employer's assignment. Employers can even share some of the data with third parties. "Build client trust by showing them the progress on their projects with screenshots and reports about the tasks that are being worked on," the Time Doctor website boasts.
Among employees, the new trend is causing distress. Most complaints about working from home have to do with exhaustion from digital encounters, many fear that under the auspices of the pandemic a new norm of invasive and incessant surveillance is emerging—without any real discussion about its limits. If the debate ever takes place it is safe to assume that any attempt to roll back the practice will be like trying to insert toothpaste back into its tube.
"Technology is neither good nor bad, but it isn't neutral either," Ivan , a departmental lecturer in international political economy at the University of Oxford told Calcalist. "It all depends on the context it is embedded in. If the context is that most people need to find a job in order to survive, and when the cost of not working is constantly growing, what this technology produces is, by necessity, an increase in the relative power of employers over their workers. And this outweighs any possible benefit derived from it."