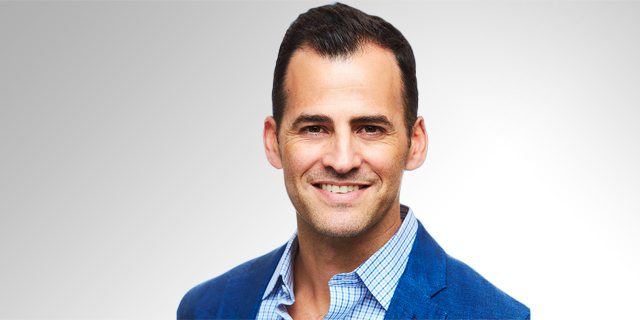 IL Tech in NY
In New York City, "every candidate looked like a superstar," says Bizzabo
For this entry of IL Tech in NY with Israeli Mapped in NY, the event success platform highlights some of the reasons they choose New York over Silicon Valley
It's no surprise that the talent pool in one of the world's largest cities is a bit bigger than in one of its smallest countries. When Israeli companies move to set up shop in New York, the amount of talent can be oftentimes overwhelming. "American candidates are generally well trained in resume writing, interviewing techniques, and how to sell," explained Alon Alroy, one of Bizzabo's co-founders. "It takes time and practice to learn how to identify the right talent and breakthrough the impressive CVs."
- Insight Partners
- Viola Growth
- Next 47 (Siemens)
- OurCrowd
- Leading angel investors
General background on the founders/senior managers (how long have you been in New York City? What brought you here? What did you do beforehand?) We met at the Sam Zell Entrepreneurship Program at IDC Herzliya. We, the founders, were serving in the Israeli air force for many years, and although we hadn't met before, we quickly clicked. Over the years we realized we share similar values and approaches to life, work, and customer-centricity.
Alon moved to New York in early 2013 while the company was still pre-revenue, pre-customers, and had 10 employees located in a small garage outside of his parents' house. In 2015, after additional funding, Eran, the CEO, joined Alon and we then started expanding the go-to-market teams.
We moved to New York City to get closer to the market and to customers. We thought to ourselves "if we need to make mistakes, let's make them fast so that we can learn fast." Background on the product/service/platform/solution: Bizzabo is an Event Success Platform. Bizzabo's end to end event software enables in-person, virtual, and hybrid events to deliver unique attendee experiences through intelligent and intent-based personalized engagement. We help companies measure, manage, and scale events towards key business outcomes. Our platform empowers every organizer, marketer, exhibitor, and attendee to unleash the power of events. We power events for world-leading brands from Fortune 100 enterprise organizations and financial institutions to creative agencies and scaling tech companies. Why New York? What advantages does it offer? How does the market differ from Israel? How does the competition differ? We moved to New York as it was a great gateway to the business community and a great opportunity to discover product-market fit. We were debating between New York and San Francisco and chose New York due to the easier time zone difference with Israel and the fact that New York started becoming a tech hub with a growing number of Israeli startups. In addition, the talent pool was much more diverse than San Francisco or Tel Aviv. Lastly, New York has an incredible cultural and social scene which is only available in New York. Two things you learned about the U.S. market from operating in New York: Finding the right talent is very difficult and requires a different playbook than hiring in Israel. In Israel, with the help of mutual contacts and a quick background review you can know a lot about a person. In the early days following moving to New York, every candidate looked like a superstar. American candidates are generally well trained in resume writing, interviewing techniques, and how to sell. It takes time and practice to learn how to identify the right talent and breakthrough the impressive CVs. My tip: in your early days in New York, ask an experienced interviewer to help you out. It will pay off. New York City is truly the center of the world. Every major brand from every major industry has a presence in New York City. Being able to meet these people face to face is a game-changer and a huge shortcut to an Israeli startup. Two things you learned about American investors as a result of starting operations there: It's easier to meet them (and to get funded) when you're in New York City than when you're in Israel. The New York City Israeli tech community is now much more developed than when we moved and is already well connected to the local VC community. It's always easier to get introduced through mutual contacts. Leverage it. Two suggestions for Israeli entrepreneurs on what to do in New York: In pre-Covid-19 days, I'd suggest to truly invest in networking. Attend the local meetups and events, go on coffee dates, and build your network. The tips you'll learn from those who have walked that path before you, would save you valuable time and money. No need to hide the fact you're an Israeli entrepreneur - on the contrary. The Israeli tech scene in New York City is renowned for its successful startups, and you'll be appreciated for being an Israeli entrepreneur, so use it. Two suggestions for Israeli entrepreneurs on what not to do in New York: Don't be hesitant to feel at home. New York City is no one's home, and it's everyone's home at the same time. Feel comfortable, be bold and daring while adjusting to the local manners, dress codes, etc. On a scale of 1-10 how much did the Covid-19 pandemic impact your work? Please expand in your own words the positive and negative effects the outbreak had on your company 10. As an event software company, our customers' industry got severely impacted when Covid-19 hit. Within days, we had to deal with refund requests, contract cancellations, and concessions since in-person events could not be run anywhere in the world. Within three weeks we launched a solution for virtual and hybrid events and enjoyed a first-mover advantage by helping thousands of event organizers to stay relevant and provide value to their customers. From almost going under, our team was able to quickly adapt to the changing environment, reinvent ourselves, and break all of our previous growth records. That growth enabled us to secure a $138M funding round by Insight Partners. What are the differences when it comes to recruiting employees (advantages and disadvantages) There are many differences stemming from the different cultures and compliance regulations (what you can/can't ask, how to ask a question). I will highlight one key difference: the talent pool in New York City is much larger than in Israel, so an inbound approach for most roles is sufficient. In Israel however, the talent pool is much smaller and the competition is fierce so you need to focus on outbound efforts and leveraging your network to get to the right talent. What are some of the workplace culture differences between Israel and New York? We Israelis have a very direct way of communicating and do not regard hierarchy very much. An Israeli will naturally speak in the same level of openness to their CEO as to their colleague. In the U.S, there are different ways of communication and expectations which creates a difference in mannerisms, and as a result some cultural differences.
The IL Tech in NY project is a collaboration between CTech and Israeli Mapped in NY.
For more information: Franklin@israeliMappedinNY.com