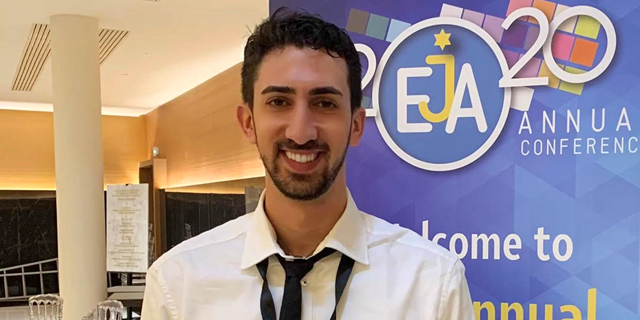 Battling online Holocaust denial and anti-Semitism is a year-round job
Social Media platforms have long been criticized for allowing, and sometimes encouraging, anti-Semitic posts. Meet the folks trying to hold them accountable
James Spiro
|
10:43 08.04.2021
In recent years, there has been a worrying rise in anti-Semitism only accelerated in the last year due to untruths about the Jewish people and their participation in spreading Covid-19. As our lives continue to blend online and offline, this hate is spreading far and wide across platforms like Facebook, Twitter, TikTok, and Youtube.
Enter Fighting Online Anti-Semitism (FOA). The non-profit organization was established roughly a year ago to help keep legacy platforms and their younger competitors accountable for the words and messages posted on their platform.
The reason why an organization like FOA exists is that hate speech, much like regular language, is constantly evolving. Explicit words can merge into dog whistles that are undetected by AI but are meaningful to the ears of those who understand the subtleties of online slang. Words like 'skypes' for Jews, 'yahoos' for Latinos, and other digital dog whistles are still slipping through the cracks and evolving faster than the algorithms can learn them.
"All the social media platforms use AI to remove the content that is found," Aldubi confirmed. "We find only the content that was passed through their AI filters… At the end of the day, the problem is that the Nazis and racists know how to bypass these algorithms. They know which words to use or numbers to put in words, or letters to add, so their algorithms won't recognize the content as anti-Semitic." Since FOA was founded, its volunteers have successfully reported and helped remove hundreds of posts across Facebook, Twitter, Youtube, Instagram, and TikTok that spread hateful or untrue information about Jews. These include images depicting Jewish men controlling the media (a common trope), calling for the destruction of Israel (often tied directly to anti-Semitism), or blaming the Jews for deliberately spreading Covid-19.
earlier this year
when WhatsApp proposed updating its privacy settings and when Twitter-alternative Parler was temporarily shut down. The new users seeking different places to spread hate speech online is causing a problem for the platforms that don't yet have the bandwidth to deal with the new traffic they are seeing. "On Telegram and VK it is almost impossible to remove content because Telegram is not enforcing the policy, and VK is worse," Aldubi said. One way that the FOA team can still use those platforms to their benefit is by pivoting their strategies to make sure Telegram and VK are used as what he calls 'intelligence social media platforms', making sure the user isn't spreading content across other parts of the web. "We find the users on Telegram, and then we record their profile on other platforms. We'll find their Facebook and Twitter." The effort made by those at FOA can feel almost overwhelming at times. After all, the 150 or so volunteers are up against billions of people posting millions of things every day - and it's not as though there is consensus among the platforms on how they deal with the hatred that will inevitably appear on their sites. It was only in October 2020 when
Facebook
and
Twitter
both finally banned Holocaust Denial - one of the most egregious forms of anti-Semitism - from their platforms. One month before, it was reported that
almost two-thirds
of American young adults were unaware, or didn't believe, that 6 million Jews were killed in the Holocaust.
On TikTok, whose 16-24 age bracket makes up more than 40% of its total users, means that young users are often unaware of the historical context behind some of the content they see. According to a study last year conducted by the Institute of Strategic Dialogue (ISD), it found that hashtags like #HoloHoax are often left undetected and free to trend, and 65% of people who join extremist groups on Facebook have done so through its recommendations algorithm.
"The platforms have a responsibility to educate future generations, so they will know better about the holocaust," said Aldubi. He highlights
Facebook's recent efforts
to open a website dedicated to Holocaust history and the significance of the event on Jewish people today and urges the other platforms to do the same. "I hope they will understand better this is their responsibility and not just ours as an NGO and as volunteers," he added.