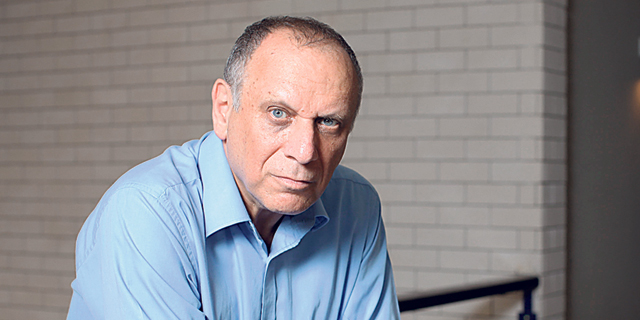 Opinion
Meeting Iran's nuclear aspirations with an Israeli defense umbrella
With an Iranian nuclear bomb only being a matter of time according to Dov Moran, the legendary Israeli entrepreneur is suggesting Israel should steal a page from Ronald Reagan's book
Dov Moran
|
15:30 28.12.2021
In 1983, U.S. President Ronald Reagan revealed the Star Wars program. America was supposed to build a total defense umbrella above its borders as a means of defense in case of an attempt to fire nuclear missiles at it. Within eight years the Soviet Union, which did not have the financial means to develop a parallel plan, collapsed. By then, President Bill Clinton no longer had to continue investing in the plan, and in fact, canceled it.
What can we do?
Every plan that has been raised has addressed a possible delay in the development of the bomb (which the deal was supposed to do) or discussed forceful military action. With all due respect to the new commander of the Air Force and to Israeli creativity, partial damage will only delay the development, while total damage could push the Iranians to quickly regain their capabilities, with Chinese or North Korean aid, to punish those who harmed them. Furthermore, there is no doubt that such a complex military operation could provoke a painful backlash from "friends of Iran" in Lebanon and Gaza. We may succeed in reaching our goal, but surely the cost of human life on our side will not be negligible. My suggestion is that Prime Minister Bennett will announce the "Israeli Star Wars" initiative, allocating tens of billions of dollars for the development of a protective umbrella above Israel. Where will the money come from? Dedicated tax revenues, the Americans, perhaps from the Emirates, who will be guaranteed to also receive such a system, and from other countries. What will this system include? A series of satellites overlooking Iran that will be able to report in real-time on any pit or space that opens up in the ground there. Also, other satellites, with laser systems that could target any missile on its way to Israel. Plus, anti-missile missiles to deal with Iranian missiles that were able to escape the satellites system, as well as low-cruise missiles. Such a system will require super-advanced developments in satellites, laser systems, radars, sensors, and super-fast image processing systems, with advanced AI capabilities for real-time monitoring of anything that looks suspicious. It will require building long-range missiles, protected communication systems, sophisticated control systems, and other means. Hard? Yes, very. But developing it today is easy compared to what Reagan wanted to develop in 1983. Back then there really were no means, computing power, knowledge (AI for example), or sensors. What will this plan do? It will give another boost to Israeli high-tech.
It will give great pride to every Israeli and Jew wherever he is.
It will strengthen Israel's position in the world.
It will make the continued Iranian development of the nuclear bomb a joke. There is a good chance that it will lead to the cancellation of the Iranian program because if there is any justification for it today (ability to threaten the Zionist imperialists), continued futile development that will continue to harm the population could raise the level of frustration and anger, and endanger the regime.
Dov Moran is managing partner at Grove Ventures and the inventor of the disk-on-key