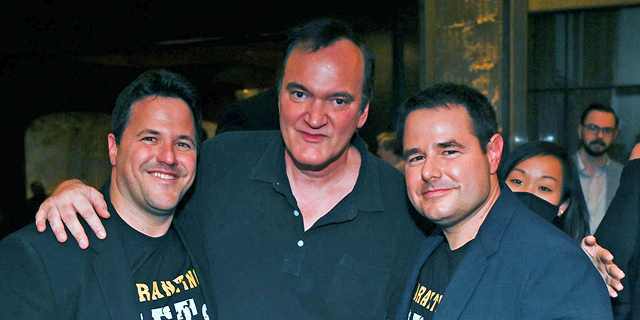 Path of the righteous man: Tarantino announces NFT auction despite legal dispute
The director is set to auction off original, handwritten Pulp Fiction scripts and audio on Secret Network later this month
James Spiro
|
16:23 05.01.2022
Director, writer, producer, and Israel resident Quentin Tarantino has today announced the dates for his highly anticipated NFT auction, set to sell fan-favorite moments from his handwritten screenplay of the 1994 classic movie 'Pulp Fiction'. The auction will take place on Secret Network, an Israeli data privacy platform for Web3 operated by SCRT Labs. The auction is set to go ahead despite a lawsuit taking place between Tarantino and Miramax, the movie studio that released the famous movie starring Samuel L. Jackson, John Travolta, and Bruce Willis. The lawsuit represents an interesting gray area between Web2 and Web3: the movie company owns the rights to the film's distribution but Tarantino still owns the rights to the screenplay. Tarantino has turned chapters from the screenplay into a unique NFT publication, with each one containing personalized audio commentary.
The auction will take place on Ethereum, powered by the Secret Network and developed by SCRT Labs. Participants will be able to use ETH and ERC-20-compatible stablecoins. To take part in the sale, which runs from January 17-31, participants must register by January 10, 2022.
"The first one is the only one different from the others," Zyskind explained when referencing each auction and its process. Chapter #1 will run for four days, and Chapters #2 - #7 will be every day after that so that the team can gather insights on the interest, see how many people bid, participated, and the potential for the auction as a whole. Secret Network's mainnet was launched in February 2020. The network is supported by independent development companies such as the SCRT Labs core development team, "secret node" operators, and thousands of Secret Agents around the world. It was developed by SCRT Labs, an Israeli company helping accelerate the adoption of privacy-first and decentralized technologies.