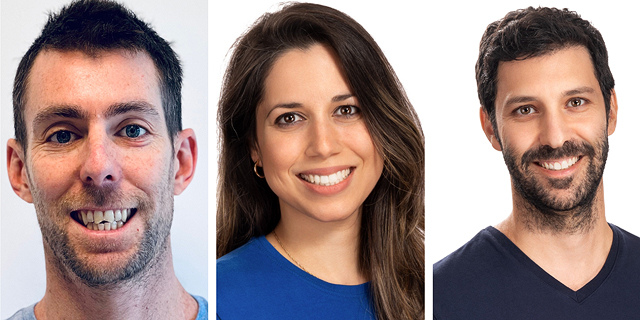 Appointments
Swimm expands leadership team with new R&D leader and two promotions
Eyal Ittah joins the company as VP R&D and Gal Barel and Chen Mor Veiber have been promoted to two executive positions
James Spiro
|
15:15 09.01.2022
Swimm, an Israeli company making continuous documentation an integral part of the development lifecycle, has announced that it has appointed Eyal Ittah as its new VP of R&D. The news comes at the same time that the company announces the promotions of two internal employees - Gal Barel and Chen Mor Veiber, who have been promoted to VP of Finance and Operations and VP of Marketing, respectively.
"We are extremely happy to welcome Eyal, Chen, and Gal to the VP team," said Oren Toledano, CEO and Founder of Swimm. "As Swimm's team grows, we are excited to have excellent leaders at the forefront to keep pushing Swimm's mission and vision forward. Swimm's technology is helping thousands of developers to collaborate on code better. The new appointments will ensure that Swimm reaches more companies and therefore more developers who can benefit from our technology."
Swimm has also promoted two senior team members to its leadership team. Barel will be the company's new VP of Finance and Operations and is the former Director of Finance at Lemonade and Head of Finance at Kin. Veiber, who will be the company's new VP of Marketing, was previously the Global Growth Projects Manager at Gett as well as CMO at Israel Tech Challenge (ITC).
Swimm was founded in 2019 and last year raised $27.6 million in Series A funding led by Insight Partners. It helps engineers ramp-up to new codebases, help with team productivity, and their independent work with its management tools.