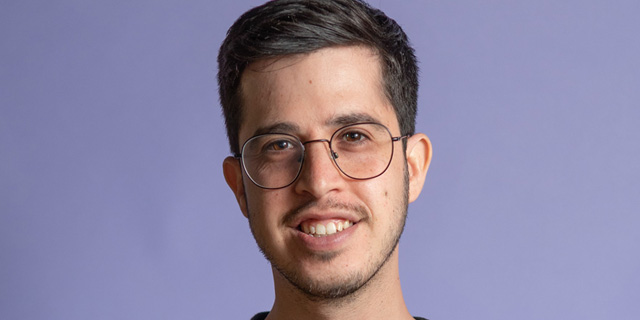 Attempting a 'data detox' in today's digital world
Using Mine's platform, I tried to reclaim my data spread across hundreds of websites over 10 years
James Spiro
|
10:57 30.08.2021
In the last few years, there has been a reckoning among us internet users. No longer are we accepting that companies can request, store, and sell our information for the purpose to serve us ads and keep us glued to their platforms. Recent documentaries such as 'The Great Hack' and 'The Social Dilemma' have only heightened our knowledge of how nefarious it can be when our online identities are exploited, and it's time we take back control of that information spread across the corners of the internet.
Enter Mine. The company has provided an AI-based solution to help users 'reclaim' their data from sites that store email addresses or personal information that are at risk of being hacked. Don't think Facebook or Google, but rather the youth hostel you stayed at in 2011 or the restaurant you took your first date to in college. By ironically granting it access to the subject lines of the emails in your inbox, the company can show you roughly 90% of places that store your data on their servers, 85% of these due to a one-time interaction you had with them.
I told Ringel that I had identified 100 companies using Mine and chose to reclaim my data from them. He told me that the average person is sharing his or her data with 350 companies and usually, the first round of reclaims comes to about 35. According to him, the companies would then respond to me giving me an update on the status of their deletion efforts.
And boy, did they. The next day I received roughly 30 emails in a two-minute window from companies that had acknowledged my request to be forgotten. Some were automated and some were personal, and yet they all came in at once suggesting that Mine's process also controls the responses of each company as well as the output of the initial request. It was almost overwhelming and yet each one triggered my dopamine levels - similar to the feeling of unsubscribing from email newsletters. Today, Mine has been used by 350,000 data-wary users who have sent five million deletion requests to companies around the world. Amazingly, those 350,000 users have contacted 300,000 companies. Ringel told me that a single data subject access request (DSAR) and deletion request can cost a company $1,400. This is due to the aggregated total time of the support person, the legal person, and the R&D engineer who needs to go into the database and manually delete information off the servers.
Of course, there's irony in the fact that the very companies that are trying to build trust by complying with these requests are the very ones that are in the process of losing me as a customer. However, knowing that my data is in fewer places today than it was last week helps me sleep a little better. Facebook still knows my favorite movies and Amazon knows what I want for my birthday, but based on what Mine showed me, my information is safer because my data footprint is smaller and at a lesser risk of getting stolen by hackers.
"We are really here to bridge the gap between consumers and companies around their privacy experience," Ringel concluded. "So consumers can understand where their data is and what it means and remove it… And for companies, since it's hard to manage these requests, to make their life easier and then to connect consumers and companies around a better experience." Mine wouldn't tell me how many companies are using their product, but Ringel confirmed that it already has "an Israeli consumer unicorn worth more than $1 billion" as one of its customers. It started monetizing a few weeks ago and expects more people to send more deletion requests, pushing companies to deploy Mine's platform to help handle the work. To date, it has received $12.5 million in funding with its most recent Series A occurring in October 2020.