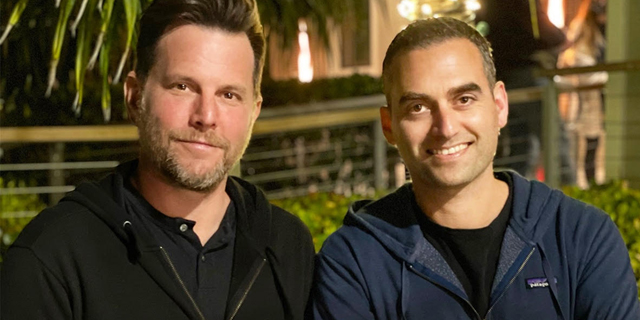 Exclusive
Locals.com and the move to an 'Ownership Economy'
Dave Rubin's new platform aims to help level the playing field for content creators who feel silenced by Big Tech
James Spiro
|
10:10 15.12.2021
Free speech is under attack, depending on who you ask. There are those on one side of the debate who think that social media tools are the ultimate toy for Nazis, insurrectionists, and Russian spies who can sway presidential elections. Then there are those who are de-platformed for using the wrong pronouns, hypothesizing the origins of the Covid-19 pandemic, or posting memes relating to a certain person called Brandon.
Locals.com is on a mission to change that. The new subscription-based community helps content creators have full control over their work and their audiences without the risks of getting their accounts terminated. Founded by American political commentator and talk show host Dave Rubin and Israeli Assaf Lev, the platform puts free and open speech back at the center of the online town square. Since its official launch in 2019, it has raised $3.8 million in Seed led by Craft Ventures.
Rubin has famously described himself as a classic liberal. Gaining fame as part of the progressive online network The Young Turks, he later started his own channel on Youtube called The Rubin Report which boasts 1.65 million subscribers. There, he hosts long and open conversations with figures across a variety of social, economic, and political ideologies. He co-founded Locals with Lev after experiencing frequent bans and suppressions if conversations didn't lean towards more progressive sentiments.
In July 2021, he was locked out of his Twitter account for 24 hours after
correctly stating
that "People are getting and transmitting Covid despite vax." Twitter claimed his tweet went against its policy on "spreading misleading and potentially harmful information related to COVID-19." It's not surprising that he would want to take his followers to a new platform that would promote free and open speech. This week, he announced that he would be relocating and joining Lev in Florida, following the moves of figures like Ben Shapiro and Elon Musk who have publicly left California citing bad governance. "Creators now are the major force behind the internet, in my opinion," Lev said. "I believe now we are going towards an Ownership Economy, and for content creators, it is super important that they have control over their user data and content." The most famous example in recent months has been the immediate success of Bari Weiss, the former New York Times Op-ed editor who left her position due to a toxic work environment. Going independent via platforms like Substack has allowed her to reach more followers and earn almost
$800,000
a year. Earlier this year, Locals was acquired by Canadian online video platform Rumble so users can easily upload, share, and monetize their video content across a variety of platforms. This week, Rumble also
announced a partnership
with Trump's new media company, The Trump Media and Technology Group. The former president has been erased from practically every social media platform and is finally finding a home on these new alternatives away from mainstream giants.
"Locals is a great way to connect with your core supporters, but to grow your audience I think you need to do it on open platforms and that's what Rumble is for," explained Lev. "That's the first company that is coming and saying loudly that we are against cancel culture and that the mission of the company is to protect the free and open internet. That's what our creators care about as well. They care about a platform where they can share opinions… you should be able to say your opinion, either to the left or right. We don't see ourselves as associates with any party. We are more centrist. We are a neutral technology company and this is how I think every tech company needs to operate."
Lev spoke with CTech days after it was announced that Twitter Co-Founder and CEO Jack Dorsey would step down with immediate effect. Many avid Twitter users questioned what it meant for the platform to lose its Free Speech-leaning leader, who had called the suppression of factual anti-Biden media stories a "
mistake"
and often personally advocated for free and open speech. Many avid Twitter users are expressing concern after it was revealed that new CEO Parag Agrawal
said the platform
should "not be bound by the First Amendment" "It's not about our opinion. If I'm respectful and I'm not calling for violence I should be able to communicate freely on the internet," Lev argued. "I think that's what got us all excited about tech and the free internet. I think things are going to get worse on Twitter." Locals and Rumble together seem to be on a mission to build an entire infrastructure of new internet services to redefine speech on the internet. Locals, which already has more than one million users and thousands of creators, is removing the barriers it has witnessed in recent years placed by media outlets and tech companies that wish to silence dissent. "It is going to allow you as a consumer to choose more and it's giving you more freedom, which I think is the answer for a lot of the difficult things we have here," Lev concluded. "I think people have to be free. I think that's what the United States stands for at the end of the day."