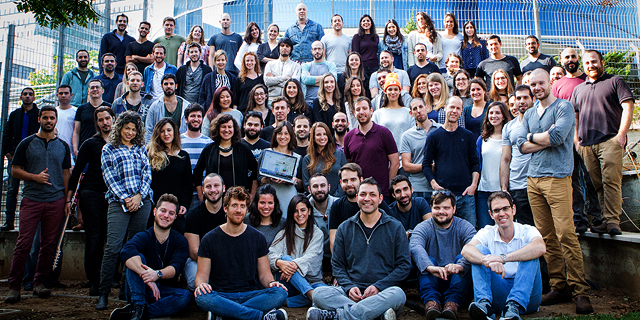 Opinion
The Flavors of Israeli Tech
Six trends shaping Israel's tech industry: from a defense-tech spillover to the industry's diversity challenge
Orr Hirschauge
|
17:51 16.08.2018
Like every other tech hub in the world, Israel's tech hub is wholly unique. It is affected by local events, cultural norms, government policies, and geopolitics. At CTech, we try to highlight the impact of these factors on the overall arch of the local industry, its strengths, and weaknesses.
For daily updates, subscribe to our newsletter by clicking here.
Following are some of the biggest trends we've been reporting on.
Israel's defense-tech spillover. As consumer and defense technologies converge, Israel's defense apparatus and the country's tech industry get closer, and boundaries are sometimes blurred into non-existence. Israeli retired generals are by now regulars on the boards of homegrown startups, and many former employees of Israeli intelligence agencies have gone private, selling their skills and technologies to billionaires and foreign governments. At the same time, Israeli tech companies take on some of the cyber-operations once carried out internally within Israel's defense apparatus, while the likes of Israeli Mossad and Internal Security Agency set up venture investment arms and startup incubators.
The U.S.-China-Israel tech triangle. The U.S. is not only Israel's biggest ally—it's also the default go-to-market for nearly all Israeli startups. An influx of Chinese investments, coupled with new market opportunities in China's mainland, brings on a wind of change. Combine the trend with an active trade war between the U.S. and China, a long history of tension between Israel and the U.S. over China-bound Israeli defense exports, and what you get is a delicate geopolitical dance.
An international crackdown on Israeli online fraudsters. From binary options trading platforms to online ad injectors, and even shadier businesses, Israel plays host to hundreds of companies walking a fine legal line. In many cases, these companies cross over to the criminal side. While Israeli police bide its time in handling the issue citing jurisdictional issues, international agencies are already cracking down on some of these outfits, pointing fingers to Tel Aviv.
Automakers flock to Israel. It started with the largest ever acquisition of an Israeli technology company: Intel's $15.3 billion acquisition of Jerusalem-based auto chips developer Mobileye. Three years later, over a dozen car manufacturers already have on-ground operations in Israel, tapping local talent, driving wages ever higher and bringing tech developed in Israel into cars and mobility systems the world over.
Talent crunch. As more multinationals set up operations in Israel, the hunt for local talent grows fierce. For some Israeli startups, this is a dire threat, as the likes of Amazon and Facebook snatch their top employees. Artificial Intelligence experts are at the center of focus, with government agencies and academic institutions scrambling to put into place new curriculums and reforms that would position Israel as a future leader in this domain.
Diversity. Israel's tech industry can be a place of safe dialogue for the various factions of Israel's fractured society, and a platform for shared creativity. Arabs, Jewish Orthodox men, and to lesser degree women, have been left out of the country's tech boom, deepening economic gaps and threatening to make an almost unbridgeable co-existence even more precarious. While some trends are positive and a slew of governmental and private programs aim to make Israeli tech more inclusive—change is slow to come.
Orr Hirschauge is the editor of CTech.